$2.1 Billion Social Media Security Market by Security Type, Component, Organization Size and Segment – Global Forecasts to 2027
|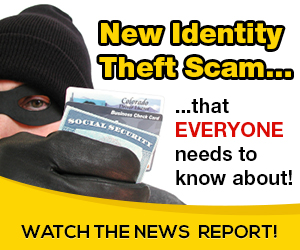 The "Social Media Security Market by Security Type, by Component, by Organization Size and Segment Forecasts to 2027" report has been added to ResearchAndMarkets.com's offering.
The Social Media Security market is expected to grow from USD 846.6 million in 2019 to USD 2101.3 million by 2027, at a CAGR of 12.03% during the forecast period.
The major contributing factor for the growth of social media security market are increasing security breaches, including cyber terrorism, fraud, identity theft, hacking and money laundering.
The increasing demand for safe social media browsing, increasing digitalization, internet and smartphone usage, increasing use of social media networks, strict government data protection requirements, high use of social media resulting in large amounts of data generation, increasing security breaches, such as cyber terrorism, fraud, money laundering, identity theft, hacking, BYOD service adoption has led to massive growth in the social media security market.
Some major limiting factors for the social media security market may be the lack of social media security standards across regions and difficulty in selecting the right social media security vendor for unique requirements.
Key Topics Covered:
Chapter 1. Market Synopsis
1.1. Market Definition
1.2. Research Scope & Premise
1.3. Methodology
1.4. Market Estimation Technique
Chapter 2. Executive Summary
2.1. Summary Snapshot, 2018 – 2026
Chapter 3. Indicative Metrics
3.1. Macro Indicators
3.1.1. Global adoption of advanced technologies in organizations
3.1.2. Contribution of different sectors to social media
3.1.3. Increasing demand for IoT, BYOD, EFSS services and big data across different sectors
Chapter 4. Social Media Security Market Segmentation & Impact Analysis
4.1. Social Media Security Market Segmentation Analysis
4.2. Industrial Outlook
4.3. Regulatory Framework
4.4. Social Media Security Market Impact Analysis
4.4.1. Market driver analysis
4.4.1.1. Increasing need for secured social media surfing
4.4.1.2. Increasing digitalization, internet, and mobile usage
4.4.1.3. Increase in the use of social media platforms
4.4.1.4. Strict government norms regarding security of data
4.4.1.5. Increasing security breaches, such as cyber terrorism, fraud, money laundering, identity theft, hacking
4.4.1.6. Growth of e-commerce, which the industries use to connect with their customers, leaving these customers into risks of data theft
4.4.2. Market restraint analysis
4.4.2.1. Lack of social media security norms across countries
4.5. Key opportunities prioritized
Chapter 5. Social Media Security Market by Security types (Insights & Trends)
5.1. Security types Dynamics & Market Share, 2019 & 2026
5.2. Web security
5.3. Application security
5.4. Endpoint security
5.5. Network security
5.6. Cloud security
Chapter 6. Social Media Security Market by Component (Insights & Trends)
6.1. Component Dynamics & Market Share, 2019 & 2026
6.2. Solution
6.2.1. Market estimates and forecast, 2016 – 2026 (USD Million)
6.2.2. Market estimates and forecast, by region, 2016 – 2026 (USD Million)
6.2.3. Monitoring
6.2.4. Threat intelligence simulation
6.2.5. Risk management
6.3. Services
6.3.1. Market estimates and forecast, 2016 – 2026 (USD Million)
6.3.2. Market estimates and forecast, by region, 2016 – 2026 (USD Million)
6.3.3. Professional Services
6.3.4. Managed Services
Chapter 7. Social Media Security Market, by Organization size, (Insights & Trends)
7.1. Organization size Dynamics & Market Share, 2019 & 2026
7.2. Large Enterprises
7.3. Small and Medium-Sized Enterprises
Chapter 8. Social Media Security Market, by Industry vertical (Insights and Trends)
8.1. Industry vertical Dynamics & Market Share, 2019 & 2026
8.2. Banking, Financial Services, and Insurance (BFSI)
8.3. Government and defense
8.4. Healthcare and life sciences
8.5. Retail
8.6. Travel and hospitality
8.7. Manufacturing
8.8. Telecom and IT
8.9. Media and entertainment
8.10. Education
8.11. Others (automotive, and energy and utilities)
Chapter 9. Social Media Security Market Regional Outlook
9.1. Social Media Security Market share by Region, 2019 & 2026
Chapter 10. Competitive Landscape
10.1. Market Revenue Share by Manufacturers
10.2. Manufacturing Cost Breakdown Analysis
10.3. Mergers & Acquisitions
10.4. Market positioning
10.5. Strategy Benchmarking
10.6. Vendor Landscape
Chapter 11. Company Profiles
For more information about this report visit https://www.researchandmarkets.com/r/dtgh8b
View source version on businesswire.com: https://www.businesswire.com/news/home/20210106005502/en/
Contacts
ResearchAndMarkets.com
Laura Wood, Senior Press Manager
[email protected]
For E.S.T Office Hours Call 1-917-300-0470
For U.S./CAN Toll Free Call 1-800-526-8630
For GMT Office Hours Call +353-1-416-8900
Source: on 2021-01-06 09:27:28

Read More At Source Site