4 Linux Security Issues You Should Know About
|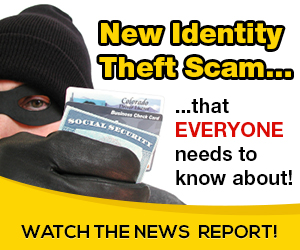 Linux, an operating system that just started as a personal project 30 years ago, is currently one of the most powerful operating systems. In fact, in terms of usage, Linux exceeds Windows and Microsoft's own cloud-based platform.
Most users switch from Windows to Linux because of security issues and vulnerabilities. Linux is famous for being more secure as compared to other operating systems, but is it as secure as it claims to be?
In recent years we have learned that just like Windows, Linux operating systems are also susceptible to threats. As more and more businesses are moving to the Linux-based cloud, it has become an attractive target for cybercriminals, thus leading to a lot of risks. These include security gaps, malware, and misconfiguration. Due to a rise in such threats, users have switched to using the best VPN for Linux to protect their online security.
So, let's move forward and take a look at some common Linux OS issues and threats you should know about.
1. Trojans and Backdoors
Trojan packages are used for getting backdoor access, and transferring botnet malware and ransomware to a computer with a Linux distro. Most people mistakenly believe that Trojans cannot run on Linux, and they are wrong.
Thanks to Linux's robust kernel design, Linux does offer some protection against scripts that are designed to damage your system via root access. However, other problems are unaccounted for. For example, back in 2016, Linux.Rex.1 Trojan was discovered. It was capable of sending spam emails, conducting DDoS attacks, and was also capable of self-distribution. As if that wasn't enough, it could also coordinate infected machines as a P2P botnet.
So, your best option is to use antivirus software and tools to detect botnets and other malware. You can also install clam-tk and clam-av to scan your Linux device for any botnet clients or malware.
2. Dual Booting with other devices
Another area of potential risk is when users dual boot Linux PCs with Windows and other devices. This way your data is at risk because it gives hackers another door to access your PC. All they require is the username and password to only one of the accounts, and your security is compromised.
Due to special software that is used to read Linux partitions, if someone gets unauthorized access to your Windows partition, they can get their hands on your data stored on Linux PC. For example, Diskinternals Linux Reader is a dual booter that you can use to quickly retrieve files that are stored in your Linux partition.
If you can use it, imagine someone getting access to one partition and switching it on to steal data whether it is stored in the Ext4 partition or NTFS.
3. Application Stack Vulnerabilities
Application stack vulnerabilities have been one of the main reasons behind several breaches in the past. For example, the breach at Equifax in 2017 was due to the exploitation of a vulnerability in Apache Struts. The MITRE ATT&CK framework lists the "Exploit Public-Facing Application" for ID T1190 which is then used by hackers as an entry point.
Some of the most common application stack vulnerabilities that you need to look out for are:
4. Ransomware
Ransomware requires the attacker to install and encrypt your data, and you must be thinking that it's extremely unlikely in the case of a Linux OS, but it is not impossible. For example, back in 2015, we saw Linux.Encoder.1 ransomware and its increasing day by day, especially as it is based on web servers.
Therefore, make sure to stay safe from ransomware and other malware. Be very careful and extra cautious when you are installing software from unofficial repositories. You can check relevant forums and discussions online to see if any of the users have reported any issues or suspicious activities.
Keep Your Linux Device Safe
These are some of the security issues faced by Linux PC owners that you might be ignoring. Make sure your device is up to date and you are using the latest version of distribution to secure your products. Use the tips mentioned above to secure your online privacy and keep your Linux device safe.
Source: on 2021-06-05 14:22:30

Read More At Source Site