5 Tips for Protecting Customer Data – Times Square Chronicles
|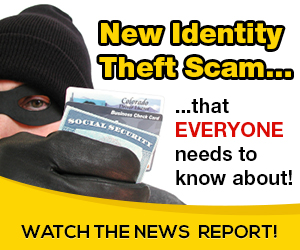 Source: Pixabay.com
In the conduct of any form of modern business, it's virtually inevitable that you'll capture certain information about your customers. Credit card numbers, bank account details, social security numbers, driving license numbers, residential addresses and shopping habits are just some examples of the kind of information you might collect in the execution of your business processes. 
When customers entrust this data to you, they do so with the understanding that you'll put in place robust measures to protect it. In addition, there may be local, federal and international laws that require your business secure customer information in its possession. Contrary to popular belief, small businesses are not off hackers' radar. 
In fact, small companies are perceived as an easy target since they do not have the financial resources needed to invest in the latest cybersecurity technology. So irrespective of the size of your business, the following tips will make it easier for you to protect customer and business data.
1.  Develop an Effective Privacy Policy
A privacy policy is the first thing your customers will look at when they want to gauge your commitment to protecting their personal information. Ergo, take time to develop a policy that's unequivocal, coherent, straightforward and realistic about the efforts you've put in place to keep customer data safe from unauthorized access and use. 
Make clear what information you collect from customers, how you use it and what procedure the customer should follow if they want their data expunged from your records. The privacy policy is a powerful tool for building customer trust and bolstering your reputation.
2.  Only Collect What You Need
The more customer data you collect, the more lucrative a target you become. You also inadvertently increase the impact of a cybersecurity breach on each customer. The more information a hacker can obtain on a customer, the better equipped they'll be to execute persuasive identity theft and fraud. 
It's why the EU's General Data Protection Regulations (GDPR) has gone to great lengths in its emphasis that organizations desist from capturing consumer information they don't need. 
Note that what qualifies as necessary information may change as your business evolves. Therefore, schedule semi-annual or annual reviews of the customer data in your possession and delete information you no longer need.
3.  Classify Information
Not all information is created equal in its importance and sensitivity. For example, usernames and passwords are far more valuable to a hacker than customers' mailing addresses. The more sensitive information is the more resources you should devote to its protection. 
By identifying and classifying business and customer data in terms of importance, you can ensure that your cybersecurity efforts are being applied where they matter the most.  
4.  Educate Your Employees
Employees are your weakest security link. You could acquire and install the most sophisticated cybersecurity and data masking systems, but what is data masking if your staff do not understand their role in protecting customer information and always act accordingly. 
Establish thorough security awareness and training programs that use seminars, workshops and regular emails to constantly educate your workers on what are the risks of sensitive business information falling into the wrong hands and how they can prevent that from happening. 
Employees should be well versed in the latest social engineering and fraud techniques that attackers will use to extract customer data from them.
5.  Don't Underestimate the Danger
We previously mentioned that small businesses are not immune to cyber attacks despite the widespread assumption that's the case. That's just one example of how businesses can underestimate the threat to enterprise data. 
If anything, smaller businesses should be more committed to data protection. Large corporations have the brand depth and financial muscle to withstand the reputational damage from a data breach. For startups and small companies, a data breach could be so detrimental to their reputation and finances that it eventually leads to the collapse of the business.
The quality of your data protection controls has an impact on your business's bottom line. By applying these tips, you can make it harder for unauthorized parties to access it.


Source: on 2019-03-28 01:15:00

Read More At Source Site