A Successful Data Security Plan — Security Today
|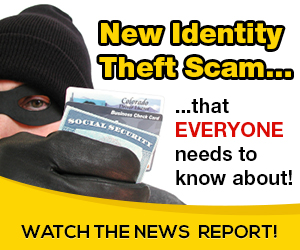 A Successful Data Security Plan
Security inside and outside the firewall are vital to storage
By Ruben Lugo
Dec 01, 2018
We live in a world
where computer hacking,
data breaches,
identity theft, and stolen
records of all sizes
have become worldwide
events that can happen at any
time. Here are a few recent examples of
breaches, the financial impact/consequence,
and a couple of product solutions
that can help prevent such undesired
publicity.
According to the Identity Theft Resource
Center, in the United States alone
there have been 864 total breaches exposing
over 34-million records between Jan.
1 and Aug. 31.1 A Thales Security report
shows that nearly 50 percent of retailers
have been breached in the past year—
and 75 percent breached in total. It also
highlights two major points: Breach rates
in the last year are up 2.5 times from the
results in 2017 and lack of perceived need
is the top reason for not implementing
data security in U.S. retail at 52 percent.
Encryption technologies help to solve
new privacy requirements and traditional
problems with protecting sensitive data.2
Most notably of these, of course, is
Facebook, which had a major data breach
in 2015 that went unreported until earlier
this year. The company owned up to the
fact that Cambridge Analytica had been
collecting private information from almost
87-million Facebook users for political
research. An additional breach, which
was discovered in October, was the largest
in Facebook's 14-year history compromising
50-million users.
Also, this year, it was revealed that the
entire network of Lord & Taylor and 83
Saks Fifth Avenue locations were compromised
between May 2017 and March
2018, affecting over five million customers.
Making matters worse, approximately
125,000 of these records were released for
sale on the Dark Web.
Not to belabor the point, but this last
example is a doozy. Under Armour's nutrition-
logging app MyFitnessPal was targeted
in what is now considered one of the
largest cyberattacks of all time—roughly
150 million app users had sensitive data
exposed—such as usernames, email addresses,
and hashed passwords.

This article originally appeared in the November/December 2018 issue of Security Today.
Source: on 2018-12-01 03:37:30

Read More At Source Site