About Us – NextAdvisor Blog
|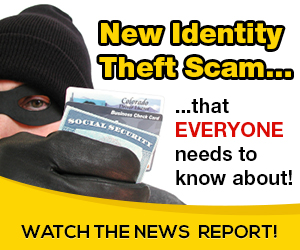 NextAdvisor is a free consumer information website that offers unbiased reviews of credit cards, identity theft protection and credit monitoring. Picking the right credit card or service can be a challenge, as it takes a lot of research to determine which one is best for you. That's where NextAdvisor comes in. To help our readers make the best decisions for their wallets and needs, we provide them with a complete, in-depth break down of every credit card and service we review. We also regularly report news, conduct industry analysis, provide advice and much more on our blog. And since the various service offerings we review are constantly changing, we not only keep an eye out for any changes, but also continuously work to keep our content up to date.
We aim to provide clarity to our readers. As such, we feel our readers should know that many of the companies whose services we review provide us compensation when someone clicks from our site and becomes their customer — this is how we make money to support our site. That said, the results of our analyses, calculators, reviews and star ratings are based on objective quantitative and qualitative evaluation of all the cards and services on our site and are not affected by any compensation NextAdvisor may receive. Compensation may impact which products we review and write about and where those products appear. We also may not review all products in a given category. Finally, all opinions expressed on this site are our own.
Want to learn more?
Check out the NextAdvisor Blog to learn all about our latest research, or click here to see what credit cards and online services we review.
Need to contact us? Fill out our our contact form here.
If you're a member of the press who wants to get more insight on our reviews or research, email [email protected].
NextAdvisor is based in Burlingame, California. Our address is:
1409 Chapin Avenue
3rd Floor
Burlingame, CA 94010
(415) 814-1585
Management
Molly Gaines, Vice President of Strategic Partnerships
Molly Gaines is Vice President of Strategic Partnerships at NextAdvisor, where she oversees the management of advertiser relationships and paid social media. She has over 15 years of online marketing experience and works closely with the content, compliance, product development and media teams to help drive the success of the company. She has previous account management experience working for Popular Media, a referral marketing technology platform, and MetaReward, a performance-based ad network. She holds a B.A. in Business Administration with concentrations in Marketing and Finance from the University of Washington.
Tasha Lockyer, Vice President of Product Management
Tasha Lockyer joined the NextAdvisor team in 2009 as Vice President of Product Management, bringing over 15 years of Product and Project Management with her. She has enjoyed working at both publicly traded companies such as Intuit, Oracle, Cisco Systems and at smaller startups like Sendmail and Linkstar Corp. During her career she has been responsible for many different initiatives including soup-to-nuts product development and strategy, P&L management, web design/ engineering, I.T. projects and extensive externally-facing marketing efforts. She has also led and managed Customer Service, Web Design, Engineering and Marketing. Tasha holds a B.A. in Economics and Accounting from UC Santa Barbara.
Phil Green, Director of Web Development
Phil Green joined NextAdvisor as a Web Developer in 2008. Prior to that, he had been a high-school teacher, freelance writer and video editor among other things. At NextAdvisor he keeps everything running, writes reporting scripts, pulls from API's, sets up A/B tests, creates new features, integrates multiple CMS's and thoroughly comments his code. He'll take any opportunity to mention the time that he rode a bicycle across the USA. Phil holds a B.A. in Spanish & History from the University of Oregon.
Julie Myhre-Nunes, Director of Content
Julie Myhre-Nunes joined NextAdvisor in 2013 as a writer. Since then, she has worked her way up to her current role, Director of Content. Julie is responsible for overseeing the strategy, SEO and production of every piece of content that the company creates, including blog posts, reviews, the newsletter, social media and others. Since the beginning of her career, Julie's writing has been published by numerous nationally-recognized news websites, including USA Today, Business Insider, Wired Insights and American City Business Journals, among others. She is an alumna of San Jose State University, where she earned a B.S. in Journalism.


Source: on 2018-12-20 13:11:15

Read More At Source Site