AFCU Automatically Enrolls Members In Account That Comes With A Fee
|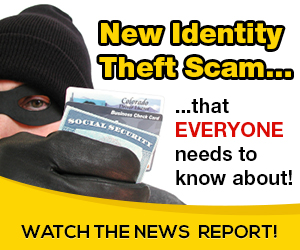 SALT LAKE CITY, Utah — America First Credit Union boasts of being the sixth-largest credit union in membership nationwide.
KSL Investigators heard from many America First customers, angry at a coming switch to their checking accounts. They said in the past, they have enjoyed free checking.
But in an email received by these members, America First announced "we will be converting all eligible checking accounts to Premium Checking," with the conversion taking place "no sooner than 30 days from the date of this letter."
The America First website touts many benefits of Premium Checking, including cell phone insurance, identity theft protection, and credit monitoring. It lists a $135 value in benefits for $6 per month.
It was this fee that had KSL viewers upset. Many voiced frustration that the accounts would be migrated to this new product automatically. Another frustration was the product must be opted out of rather than the consumer choosing to participate, a detail customers told KSL was not found in the email they received.
By email, America First's spokesperson told KSL Investigators:
"We are discontinuing our current checking account product and creating two new accounts for members to choose from. Our new preferred account option is Premium Checking. It offers $135 of monthly benefits that are designed to help save our members money and offer them protection and peace of mind. At $6 per month, we are confident that this product will be of significant value to our members and we want it to benefit as many people as possible. The monthly fee helps the credit union to cover the expense of these features and make them available to our members. We are automatically converting the accounts of eligible members in order to ensure the benefits reach as many people as possible.
We built ample time into the process between the initial product announcement and the point where any costs would be assessed for the account features. The initial notifications are going out at least 30 days before the accounts will be converted to either Premium Checking or Classic Checking. Once the account has been converted, another notification will go out to the member letting them know of the change, and of the start of a 60-day trial period where the fee will be waived. If the member does not see the benefit and feels at any time that they would prefer to switch to our free Classic Checking account, they are able to do that by contacting a member service agent at a number we established specifically for this conversion process, or by visiting their local branch."
The spokeswoman also stated that while all checking accounts for adults 18 and older, not all customers have received notification of their account's migration because "with a million members inundating our call center there's no way we could manage that and effectively be able to handle our member calls and concerns and questions. So we're rolling it out in waves."
KSL asked why this is an opt-out option rather than opt-in, to which the spokesperson replied, "we are so confident in the benefits that come along with this, we want individuals to look into it because…it's a great way to research and try a new product with no cost for a couple of months."
America First said it's one of the last institutions to roll out a paid checking program with "features and benefits." It will create what is called a Classic Checking account that will be free to members.
Further information regarding the checking account transitions can be found on the America First website.
---
Have you experienced something you think just isn't right? The KSL Investigators want to help. Submit your tip at [email protected] or 385-707-6153 so we can get working for you.


Source: on 2021-01-27 20:52:30

Read More At Source Site