Allstate to Offer Identity Protection With InforArmor Buyout
|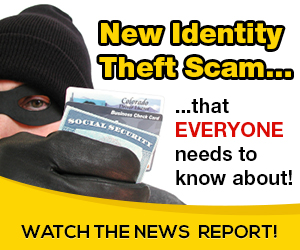 The Allstate Corporation (ALL – Free Report) has agreed to acquire InfoArmor, Inc., a leading provider of employee identity protection.
The privately-held company, headquartered in Scottsdale, AZ, will be purchased for $525 million in an all-cash transaction expected to close later this year.
InfoArmor is a perfect fit for Allstate's portfolio, given its niche presence in the industry with a huge customer base. It provides solutions to more than 1 million employees and their family members at over 1,400 firms, including more than 100 of the Fortune 500 companies.
Identity theft protection is the fastest-growing voluntary employee benefit, as more and more employers are including the same in their employee benefit plans due to consistent increase in identity theft.
Increasing cyber crime is a serious concern and an escalating problem. Identity protection can reduce employers' liability in the event of a data breach. In excess of 16 million victims of identity fraud was reported in the past year, which resulted in more than $16 billion of losses.
This acquisition will accrue to earnings of the company's Allstate Benefits unit, which serves more than 4 million employees. The Allstate Benefits business is a growing unit of the company and has showcased an increase in premium in the first half of 2018.
Allstate's strong financial position also allows it to make acquisitions. The company's free cash flow has been increasing over the years. Allstate, however, is not very active on the acquisition front. However, the company has a tendency of purchasing companies to branch out into new businesses.
For instance in 2016, Allstate purchased Square Trade that led it to enter into a new market of selling warranties for electronic products and distributing protection plans.
The stock has gained 11% in a year's time, underperforimg the industry's growth of 15%.
Currently, Allstate carries a Zacks Rank #3 (Hold). Some better-ranked stocks in the property and casualty industry are Arch Capital Group Ltd. (ACGL – Free Report) , RLI Corp. (RLI – Free Report) and Berkshire Hathaway Inc. (BRK.B – Free Report) , each holding a Zacks Rank #2 (Buy).
You can see the complete list of today's Zacks #1 Rank (Strong Buy) stocks here.
Arch Capital provides property, casualty, and mortgage insurance and reinsurance products worldwide. It delivered a 13.46% positive earnings surprise in the last reported quarter.
RLI Corp. underwrites property and casualty insurance in the United States and internationally. In the last reported quarter, it pulled off a positive earnings surprise of 9.09%.
Berkshire Hathaway engages in insurance, freight rail transportation and utility businesses. It came up with a positive earnings surprise of 22.91% in the last reported quarter.
Today's Stocks from Zacks' Hottest Strategies
It's hard to believe, even for us at Zacks. But while the market gained +21.9% in 2017, our top stock-picking screens have returned +115.0%, +109.3%, +104.9%, +98.6%, and +67.1%.
And this outperformance has not just been a recent phenomenon. Over the years it has been remarkably consistent. From 2000 – 2017, the composite yearly average gain for these strategies has beaten the market more than 19X over. Maybe even more remarkable is the fact that we're willing to share their latest stocks with you without cost


Source: on 2018-08-28 07:48:45

Read More At Source Site