Apr 14 | Rage Against Scams – for Small Businesses
|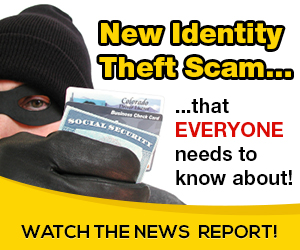 It is estimated that 3 in 10 people have been victims of scams. Even the young are targets. This is a free info-workshop which teaches community members what scams are, what to look out for, and how to protect themselves and their loved ones both on-line and in their day to day lives. We also incorporate the signs of financial abuse and how to stop it. Question/answer session at the end. A free information packet is given out at the end of the session which contains an easy reference reporting guide with contact information to the various agencies to report scams to. The packet also contains a simplified check-list of things to do to protect yourself, and further reading materials from the FBI, Federal Bureau of Consumer Protection, and the Federal Trade Commission. Topics include:
•Cyber-crimes, phishing schemes, scams and fraud, identity theft, title theft.
•What causes people to fall victim to scams and why are we all vulnerable?
•The latest scams to look out for
•Best practices to shop for business products on-line
•Safe banking practices
•Stop credit card offers
•10 ways to protect your data at home and at the office
•Ways to protect your data online including anti-spyware/malware, encryption software, and more
•Protecting yourself and your business against identity theft
•Protecting your credit and how to eliminate excess mail
•How and where to report various scams: Different agencies work with different scams. In all cases local law enforcement should be contacted, but there are 4-6 other agencies that should be contacted as well, depending on the type of scam and who the target is.
•Rage Against Scams teaches "PSST." It is impossible to know every scam our there so how can we possibly protect ourselves? If we learn and practice PSST, we will be a lot safer.
#rageagainstscams
URLs:
Website: https://go.evvnt.com/633554-0?…
Tickets: https://go.evvnt.com/633554-1?…
Time: 13:00 to 15:00
Category: Community | Local / Community
Price:
General Admission: USD 0.00


Source: on 2020-03-15 00:09:44

Read More At Source Site