Are women better at protecting themselves than men when it comes to cybersecurity?
|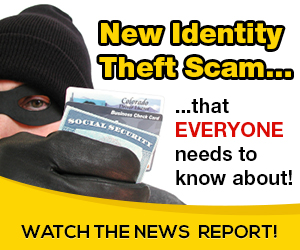 New research has found that women are better at protecting their online identity than men.
(Image courtesy dikushin/bigstockphoto.com)
Interestingly, new research has found that women are better at protecting their online identity than men. Women are 7% more likely to use unique passwords, and 8% less likely to fall victim to cybercrimes.
Cybersecurity is a very masculine industry, so it is ironic that females are actually better at keeping themselves safe online. In this article, we will discuss the male-dominant cybersecurity industry, possible reasons that women are less likely to be victims of cybercrimes, and some of the best ways you can keep yourself and your family safe online.
Cybersecurity Experts and Cybersecurity Basics
The cybersecurity industry has exploded in response to the surge of cyber crimes internet users have seen in the past few years. There is no sign of this surge slowing down: in fact, since March 2020, the FBI has seen complaints of cybercrimes increase fourfold, perhaps influenced by the recent pandemic. 
Cybercrimes can vary from embarrassing to devastating, but they usually have a financial incentive. After all, so many financial transactions take place online, making the platform ideal for hackers trying to steal personal data. Companies are obviously the most lucrative target, but the threat exists for individuals as well, and individual internet users are usually a lot easier to hack.
Because of this ever-looming and increasing threat, a very important industry has been developed which focuses on staying informed regarding all the different and evolving cyber threats out there. Many cybersecurity experts are former hackers, taking their skills away from the dark side in order to help people and companies stay safe as white hat hackers. 
For businesses and entrepreneurs, cybercrime experts recommend using secure accounting software that comes with 256-bit encryption to prevent having your identity or your client's identity stolen. All financial transactions must be made on a secure, reputable platform where encryption is key. But what if the most important aspect of everyday cyber hygiene is as simple as having complex, varying passwords and protecting these passwords on all your accounts? 
For individual internet users, at least, this is the most crucial factor in whether or not a person will be hacked. According to recent research, women are far better at managing their passwords than men. 
Although an estimated 90% of cybersecurity experts are men, staying safe online begins with good password management, and it's clear that women take this first step a lot more seriously than most men do overall.
Why are women better at password protection than men?
Here are some of the top reasons why women are likely to be better at password protection than men. 
Women are more concerned with online harassment than men, perhaps because they are more likely to be harassed online. The female gender views online harassment as a much more serious issue than their male counterparts, and are more than twice as likely to be the victim of sexual harassment online. This is perhaps one of the main reasons why women are more concerned with protecting their online accounts and have better password management skills. 

Women are more likely to be caretakers for children. Women are more likely to have a caretaker role with children, and kids are online very often now. Many infants start using a tablet for education and entertainment before they can even speak, and advanced technology is being integrated into classrooms at much higher rates. Social media is at the center of the social life of most adolescents around the world, with these platforms becoming an important source of news, information, and maintaining relationships. Anyone with children knows that helping children stay safe online is of utmost seriousness, and many times the responsibility of this falls on female caretakers. 

Women are more likely to be targeted by stalkers. Women are over 3 times more likely to be stalked than men. A victim with an online presence is a godsend for dedicated stalkers. As a result, many women and girls who have been victims of stalkers previously are especially attuned to keeping their social media and online accounts safe. A stalker who hacks into a personal account not only has access to financial information and can engage in identity theft but can also read personal messages, calendar entries, and GPS-related information that can maximize their ability to stalk their prey.
What are the best ways we can protect our online identity?
Cyber attacks are a multi-billion dollar industry, with stolen medical records selling for as high as $1,000 on the dark web alongside debit cards and other personal information. As we have discussed, the number one best way that you can protect yourself online is to have a wide variety of complex passwords and to prevent sharing these passwords with anyone else. However, there are many other ways to keep yourself safe online. 
It is important to ensure that whenever you are completing a financial transaction or accounting tasks to use a secure, reputable website or software for doing so. Virtual Private Networks are also key to making sure that hackers don't access your private information by gaining access to your network. 
It's also worthwhile to consider using an online alias to prevent social engineering tactics and to protect your real identity from theft. One common method is to use your first name and middle name on social media accounts, keeping your surname private because of the amount of personal data it can bring up (especially for those living in the United States). 
However, there is no replacement for good password management in protecting yourself from cyber attacks. It is tempting to use your first and last name as a password because it's unforgettable, but it also means it's highly likely to be guessed by an ill-intentioned hacker. Even with a complex password, it's essential that you use different complex passwords.
If the password for the account you use for Amazon is the same as the password you use for your company's network, that means all a hacker needs is one password to access your entire online life. Not sharing or writing down passwords is also essential, as we cannot control what others will do once they have access to our personal information.
About the Author: 
Sam Bocetta is a freelance journalist specializing in U.S. diplomacy and national security, with emphasis on technology trends in cyberwarfare, cyberdefense, and cryptography.
Source: on 2020-07-22 15:30:00

Read More At Source Site