Atlanta serial entrepreneur pens strategic, motivational book for entrepreneurs
|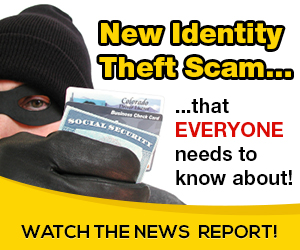 Atlanta-based serial entrepreneur Ivan Thomas recently released his first book, titled "Defy Gravity: Unleashing Your Greatness," which provides proven strategies and motivation for aspiring entrepreneurs and everyday people.
"'Defy Gravity' is a book designed to help entrepreneurs, and anyone looking to live the life that they desire, learn how to think big, overcome adversity, release themselves from mediocrity and launch into their own personal and professional greatness," Thomas said.
"My passion is helping people to grow and reach their fullest potential. As I matriculated through my career in entrepreneurship, and life in general, I was able to draw from some of the lessons that I've learned."
Thomas is a 37-year-old Chicago native, who attained success over the last decade as an entertainment and lifestyle publicist, working with celebrities and major corporations as well as small businesses.
A Howard University graduate, he started his career in public relations working for his father Jerry Thomas, a journalist who started his own public relations company after working as the Press Secretary for Rev. Jesse Jackson and the Rainbow Push Coalition.
After six years of working for his father, Thomas created Intrigue Media Group, a strategic communications company that has worked with Nielsen, The Cancer Treatment Centers of America, Xerox, Celebrity Credit Guru James Hunt, Rev. Jesse Jackson, rapper/actor Waka Flocka Flame, actor Darrin Henson, multi-platinum producer Khao, and many others.
He started the company in 2014 at 30-years-old.
"When I was younger, I was always seen as this highly intelligent person. I was always in the top percentile in science, reading and writing. I was always seen as a smart person but I was a dreamer. Sometimes I would space out in class, thinking about something else. And during our parent-teacher conferences, my teachers would always say, 'You know Ivan is so smart but… He could do this but… He has so much potential if only he did…,'" Thomas said.
"When I think back on my life as an adult I was always someone who had potential. Who had enormous potential to the point that potential started to become a negative word to me. I resented the word potential because for me it signified that there was so much that I was capable of doing or that I could do, but I didn't do it for whatever reason."
According to Thomas, it was during his time at Howard University that he decided to start making changes in the way he lived his life. He credits the institution for opening his mind to the success he could achieve if stopped skating by and aspired to do accomplish great things.
"I made the choice in my life that I didn't want to have potential anymore, I wanted to just be. I wanted to be successful. I wanted to reach my goals. I wanted to make an impact and not just have the potential to do it," Thomas said.
And that decision ties in with the first chapter of Thomas' book which focuses on not blaming others and taking accountability for yourself.
Thomas says that learning how to take accountability for his life and decisions, especially as an adult was the biggest lesson of his life and the key to turning all of that potential into action.
"If you're not satisfied with the current state of your life, it's your fault," Thomas said. You have to blame yourself, particularly if you're an adult. Blame yourself means taking accountability."
"Granted, we've all been through trials and tribulations, some people more than others. But, there are so many examples of people throughout history who have come from the darkness, so many negative circumstances, and have risen to be successful."
And with that realization, Thomas has managed to not only be the owner of a successful public relations company, but also the owner of a credit repair company and fitness brand, which he created with his wife Autumn.
He says while the book is meant to help others, it's also another piece of the puzzle for his three children.
"Legacy is very important to me, so as I'm charting my course in my career I'm focused on what legacy I'm going to leave," Thomas said. "What I want them to take from it is that their dad was a dreamer and everything that he set out to do he accomplished."
"That's why I set goals and made it habit that if I said I'm going to do it, it's my responsibility to accomplish it. And what that does it sets an example for them to do what they said they were going to do and don't set limitations on themselves."
Ivan Thomas' "Defy Gravity: Unleashing Your Greatness" is currently available now on Amazon at www.amazon.com/dp/B08B39MR8W.


Source: on 2020-07-07 18:07:30

Read More At Source Site