Bar Harbor Bank & Trust employees make contributions to local non-profits
|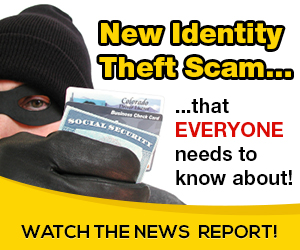 Bar Harbor Bank & Trust is pleased to present donations from its employee-driven charitable giving program, Casual for a Cause. After pooling all contributions from employees and directors, collected from April through June, and tallying employee votes for non-profit beneficiaries, the following organizations each received a generous gift: Big Brothers Big Sisters of Mid-Maine, Girls Incorporated of New Hampshire, and Safeline, Inc in Vermont.
"The Casual for a Cause program delivers meaningful financial support to local non-profits providing critical services tied to our community giving mission," said Jack Frost, VP Director of Community Giving at Bar Harbor Bank & Trust. "By simply wearing jeans or less formal business attire on Friday and contributing to Casual for a Cause, our employees are making a big difference in the communities they serve."
"We are honored Bar Harbor Bank & Trust's employees voted for Safeline to receive a donation from their Casual for a Cause program," said Linda Ingold, Executive Director of Safeline. "The funds will help Safeline continue providing individualized job readiness services for survivors of domestic and sexual violence.  We are grateful to the employees of Bar Harbor Bank & Trust for their support."
This donation from Bar Harbor Bank & Trust benefits Safeline's "4 Safety & Security" project aimed to increase economic security through intensive financial education, planning, support and job readiness training to help survivors become more self-sufficient. Safeline assists survivors with strengthening job-readiness skills, writing résumés, role playing job interviews and job searches. They also provide assistance with financial education for credit repair, asset building, banking and budgeting; because helping survivors increase and retain their assets reduces their vulnerability. In 2018, Safeline provided 2,383 services for 334 survivors. These services included legal advocacy, crises intervention, financial education and creating safety plans. Safeline, Inc. strives to end physical, emotional and sexual violence against women and children through direct service, education – including job readiness skills – advocacy, and social change.  For more information, go to www.orgsites.com/vt/safeline1.
Participation in the Casual for a Cause program by employees is voluntary, and they each choose what amount to contribute.  Funds are collected through payroll deduction.  Donations are pooled quarterly and distributed regionally to non-profits within the Bank's service areas of Maine, New Hampshire, and Vermont.
Bar Harbor Bankshares (NYSE American: BHB) is the parent company of its wholly owned subsidiary, Bar Harbor Bank & Trust. Operating 49 branch locations across Maine, New Hampshire and Vermont, Bar Harbor Bank & Trust is headquartered in Bar Harbor, Maine and has more than $3.5 billion in assets.  As a leading Northern New England community bank, Bar Harbor Bank & Trust offers a full range of personal and business banking services, as well as wealth management services through its subsidiaries Bar Harbor Trust Services and Charter Trust Company.  For more information about Bar Harbor Bank & Trust, visit www.BarHarbor.bank or call 1-888-853-7100.  Member FDIC.
Photo caption: Left to right: Safeline, Inc representatives Felicity Swanze, Linda Ingold, and Sue Perreault receive a donation from Bar Harbor Bank & Trust employees, Debbie Henderson and Jayne Straight. Safeline, Inc was chosen by Bank employees as a quarterly beneficiary of their employee-driven, Casual for a Cause community giving program.
Source: on 2018-09-04 17:56:15

Read More At Source Site