BBB: Children also at risk for identity theft. What you should know.
|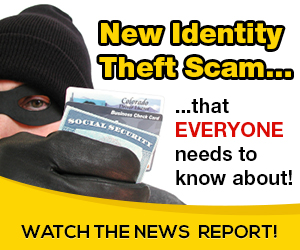 FORT WAYNE, Ind. (WPTA21) – More than one million children have their identities stolen each year in the United States, and when it happens, it can go unnoticed for years.
The Better Business Bureau of Northern Indiana has advice for parents — and information on an event next weekend that can help protect the identities of everyone in your family.
A free "Shred Day" event is set to take place on Oct. 5,  from 9 a.m. until noon in Fort Wayne.
BBB's Shred Day actively fights identity theft by giving consumers a free place to safely shred their personal documents.
The event takes place in the Afdent parking lot at 4041 Parnell Ave. It is free, but a donation of at least $5 is encouraged (with benefits going to the BBB Charitable and Educational Foundation).
The event offers onsite shredding and identity protection tips.
BBB recommends you shred the following at Shred Day:
·        Bank Statements
·        ATM Receipts
·        Cancelled Checks
·        Old Tax Returns (after 7 years)
·        Medical Bills
·        Pay Stubs
·        Utility Bills
Source: on 2019-09-30 09:41:15

Read More At Source Site