BBB Trends: Employers should be aware of W-2 scam, protect employee information
|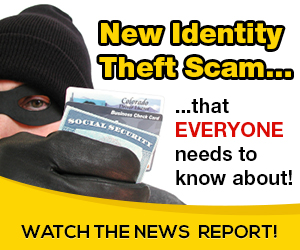 By Sandra Guile
Better Business Bureau
Before ringing in the New Year, small businesses are encouraged to be on guard against a growing wave of identity theft and W-2 scams. Regardless of the size of the company, the sensitive tax data about their employees is highly valued information and sought after by identity thieves. 


In fact, this scheme has become one of the more dangerous phishing email scams.
The emails appear to be from an executive or organization leader to a payroll or human resources employee. The email will typically start with a simple greeting and then will quickly escalate with a demand for all of the organization's forms W-2, typically in PDF or spreadsheet format.
Because payroll officials believe they are corresponding with an executive, recipients may quickly respond to the email without checking the source, and it may take weeks for someone to realize a data theft has occurred. That is until an employee goes to file their taxes and learns someone else has filed on their behalf. Generally, the criminals will quickly take advantage of the theft, sometimes filing the fraudulent tax returns within a day or two.
This scam is such a threat to taxpayers that a special IRS reporting process has been established. Should such a breach occur, businesses are encouraged to report the incident to their employees, to the IRS, and implement their cybersecurity plan protocol.
In addition, payroll service providers may also be requested to file a complaint with the FBI's Internet Crime Complaint Center and a report with their local law enforcement agency.
Employees affected by the incident are recommended to take steps to protect themselves from identity theft. The FTC's www.identitytheft.gov provides guidance on general steps employees should take.
Sandra Guile is the Community Outreach Specialist for BBB. She promotes BBB's message of marketplace ethics through public speaking engagements, presentations, media relations, press releases, web content, and other written materials. Your BBB is located at 1 East 4th Street Suite 600 Cincinnati, Ohio 45202 – to reach the office, call (513) 421-3015.


Source: on 2018-12-17 01:00:00

Read More At Source Site