Bliss of marriage getting special celebration in WR
|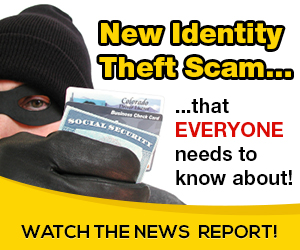 Most married couples celebrate their wedding anniversary every year, but one Middle Georgia woman is hosting a celebration for marriage in general.
Trena Wheeler has organized a night to celebrate marriage and will be hosting the First Wedded Bliss Gala.
Joined by co-host Amelia Walker, Wheeler has planned the First Wedded Bliss Gala as both a celebration for couples and a celebration of the institute of marriage itself.
"Marriage is not just not talked about enough," said Wheeler. "I really wanted to do something for married couples, so they could celebrate themselves and celebrate with other married couples. This evening will be a great way for couples to get out of the house."
The night will include refreshments, dancing with music from a live DJ and two guest speakers, Malik Gordon, pastor of the Greater Victory Church in Warner Robins, and Derrick A. Harper, founder of Credit Repair University.
"Derrick Harper really has a rag to riches story. He has been interviewed on Fox, NBC, the Atlanta Constitution, about finance but he also has an awesome marriage testimony about how his wife has always stood by him," Wheeler said.
"We want people to be reminded that marriage is for the long haul, we tend to run when things get difficult, but remember how our grandparents stayed committed?" Wheeler said.
Wheeler also said that since marriage has phases, such as newlyweds or empty nesters, the event will also be a great way for married couples to connect with other married couples.
"It will be an opportunity for husbands and wives to get together with other husband and wives, to share knowledge and experiences for all those different stages," said Wheeler.
"Our goal is to celebrate marriage and to be a part of helping marriages to last," said Wheeler.
The First Wedded Bliss Gala for married couples only will be held from 6-10 p.m. Feb. 24 at The Wellston Center, 151 Maple Street in Warner Robins. The dress code is semi-formal and there will be a prize for the best dressed couple. A professional photographer will be on hand to make pictures and along with refreshments there will be door prizes. The cost per married couple is $25. Contact Trena Wheeler at 478-213-5548 for tickets.
Proceeds from the evening will be donated to battered women's shelters in Middle Georgia.


Source: on 2018-01-20 08:18:45

Read More At Source Site