Building Up Your Credit Scores With Credit Repair – EconoTimes
|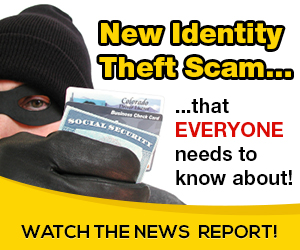 People ruin their credit score before they even realize they have one. Others simply don't understand the importance of having a good credit score. A credit score is a reflection on how an individual has handled their financial obligations. It uses information reported by different financial companies like credit card issuers and lenders.
Getting a bad credit score can result from merely failing to pay your bills on time. At the time, one might not understand the impacts of such actions until they need a loan from the bank. Insurance companies have also developed a habit of charging drivers with bad credits higher premiums. Also, utility companies check to see whether or not one is capable of paying for the services.
Keeping a good credit score isn't always easy. To help people repair their credit scores, companies have come up with a credit repair system.
Credit repair helps seek out even the worst of bad credits. The system comprises of software that allows people to correct errors and inaccurate information on their credit report. By doing so, people can boost their credit scores. The software also makes it easier for people to go through complex credit processes.
Creating a good credit score not only helps you get financial aids from different firms, but it also helps one get better employment opportunities, increased salaries, and even promotions.
How to Do Credit Repair
Before you get deep into doing your own credit repair, you'll need to get a full credit report from the authorities depending on where you are. Once you get the credit report, you'll now need to learn a few facts around credits. You'll also have to learn how to write letters to creditors and to the credit bureau to correct errors on their credit reports.
After attaining some level of credit repairs skills, you can go ahead and conduct a credit repair by following simple instructions. To begin the process, you'll need to identify what issues are causing the bad credit score. This means you'll need to read through your credit report carefully to identify the problems. Some of the problems you need to look out for include due accounts, debt collections, high credit card balances, or public records.
When you identify the issues in your credit report, you can begin making the appropriate steps. First, you'll need to contact any credit bureau to dispute any errors. You can also dispute late payment errors with the involved company. Mistakes and mix-ups happen and could easily be corrected by checking the payment history.
To build up your credit score, you can also make payments for outstanding debts. This will significantly help with your credit repair process. The process could be much easier with self-credit repair apps. With the proper credit repair resource, taking care of your credit will be like taking a walk in the park.
Performing your own credit repair might not be as effective especially when you have a complex credit and an awful credit score. In such situations, it's advisable to seek professional help.
This article does not necessarily reflect the opinions of the editors or management of EconoTimes


Source: on 2018-12-13 06:15:00

Read More At Source Site