Business: 5 Ways to Protect Your Company's Data – Blog
|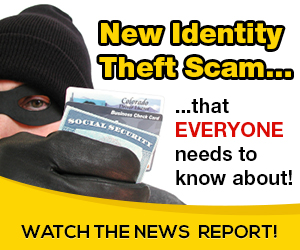 Whether you're running a multi-national corporation or a small start-up, data theft and web threats are highly disruptive to any business. Without adequate security measures set up, businesses leave themselves at risk of data breaches.
The good news is that data security issues are easy to avoid when you put the required safeguards in place. Here are five practical ways to help keep your company's data safe and secure.
1. Protect against malware
Securing all computers and networks in your company against malware is one of the best ways of protecting against data threats. Malware is malicious software that can access and damage information on your devices without your knowledge.
To safeguard against malware, you should start by making sure your router's firewall is turned on. While not sufficient protection alone, it's a helpful first line of defense.
You will also need some PC security software, and the more sophisticated, the better. Look for a package that covers hacking, unsafe websites, and identity theft.
Finally, consider using anti-spam software for your email accounts. This will protect you from unwanted emails and phishing scams.
2. Create Strong Passwords
The more cryptic your passwords, the greater protection you have from hackers and theft.
Best practices for protective passwords include:
-Making sure they are over 8 characters long
-Using special characters
-Not including parts of your name or ID within them
You'll also need to change passwords once every quarter.
3. Use Virtual Data Rooms
Virtual data rooms (VDRs), like https://www.firmex.com, provide a digital solution to data management and storage. They are similar to cloud-based solutions but offer a much more secure platform for transferring and storing information.
While data rooms were developed with businesses operating transactions in mind, they are now used by a wide range of businesses that need secure digital file sharing and management systems.
If the majority of your data is digital, consider using a VDR. They are an increasingly popular way of managing a business's privacy and security documents. You have to pay a subscription, but you get more protection than standard cloud-based storage.
3. Dispose of Data Securely
Ensure you have a safe protocol for erasing data that you no longer need. This will prevent confidential data on your business from being retrieved at a later date by anyone else.
In today's technological world, you need to do more than delete specific files or reinstall your operating system. In the majority of cases, your information remains easy to access with hacking software.
That's why you should consider enlisting the services of an IT disposal partner or use a tool that will overwrite your data several times and guarantee it is irretrievable.
5. Provide Employees with Regular Training
Data breaches don't just occur through external hackers. Employee errors — even as simple as a misplaced phone or stolen computer — can easily lead to a security issue.
Ensure employees at all levels of your business have a strong understanding of the company's security policy. Many businesses opt to provide this when a new employee starts work, but it's also worth conducting regular refresher courses to keep everyone updated on cybersecurity measures.
Staying Secure
Hackers are becoming more sophisticated each year. You must regularly review and update your company's data protection policies and defenses. Ultimately, vigilance and caution are the best lines of defense against breaches.
Share these simple ideas and tips with other members of your company to help keep your business information safe and secure.


Source: on 2020-12-04 10:11:15

Read More At Source Site