City Celebrates National Homeownership Month
|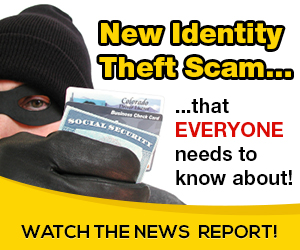 Most Americans consider homeownership to be the single best long-term investment. A primary residence was the largest asset among households across age groups in 2019. Many homeowners count on their home equity to fund retirement, their children's education, and other important needs.
Yet, a home is so much more than an investment. In good times and in bad, the opportunity to own a home has been a cherished ideal and a source of pride, accomplishment, social stability and peace of mind.
In Housing & Neighborhood Services, we promote this idea year-round, but for National Homeownership Month, we want to highlight some of our programs that help Charlotteans achieve their dream of purchasing their own home.
HouseCharlotte & Community Heroes Assistance Programs
The HouseCharlotte Program offers deferred and forgivable loan options for household incomes at or below 80% area median income. These funds can be used to cover down payment, closing cost and interest rate buy down.
Aamar Malik, his wife, and three children moved into their four-bedroom home off Statesville Avenue after receiving down payment assistance through HouseCharlotte in June 2019. Buying his home was a dream come true for Malik and another rung on the economic ladder. "I lived here (in Charlotte) for four years, spending $1,200 a month for rent, and if you calculate that I spent almost $60,000 a year," said Aamar Malik. As a homeowner, the purchase allows him to have an investment he can use toward moving his family up the economic ladder. "It's a first step for me," he said. "It will allow me to move perhaps to save toward the purchase of a bigger home in the future."
Qualified law enforcement officers, charter and pre-K-12th grade public school employees, paraprofessionals, firefighters, emergency medical technicians, healthcare workers, and other essential workers are also eligible for down payment assistance through the HouseCharlotte and Community Heroes programs.
Learn more about these
assistance programs.
Housing Counseling Services
The city offers several
housing counseling services, including financial literacy, pre-homeownership counseling, and foreclosure prevention.
Topics covered in these classes include budgeting, credit repair, mortgage loan approval, assisting in locating a home and assisting in negotiating mortgage loan terms, the purchase price, and mortgage loan closing process.
Alease G. attended pre-homeownership counseling three times prior to buying her home in 2019. She's incredibly grateful for the information she received about the entire home buying process, from pre-approval to what to do after she purchased her home.
Previously, her family had lived in apartment buildings, which weren't always accessible or easy to navigate for her daughter who has disabilities. Now, she and her husband own their own ranch style home and can have wider doors and special lighting to accommodate their daughter's needs.
"It's life changing to be able to own our own home," Alease said. "Before, when we were living in apartments, doors weren't wide enough; there were stairs to walk up. Now, we have a place for [our daughter] to be able to grow into. And also, now that we have an eight-month-old son, we have that generational wealth and something that belongs [to us] and can stay in our family."
"Our mortgage is only $100 more than what we were paying at our apartment. $100 more, and we have a home that is ours," Alease continued. "It's more responsibility when you own a home. However, the equity and generational wealth is worth it."
Source: on 2021-06-11 12:07:30

Read More At Source Site