Complaints Show Consumers Still Need Help After Equifax Breach – LendEDU
|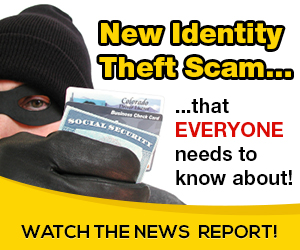 A recently published report from a few senators found that consumers are still struggling with the Equifax breach fallout. 
In addition, the senators' report expressed concerns about Equifax's response as well as "other issues with the company," including its commitment to assisting consumers and addressing the fallout of the breach. The report noted that consumers were struggling with problems related to the breach six months later and were looking for help from the CFPB. The trio also asserted that Equifax continued keeping important information from the public, leaving consumers to look out for themselves.
The report didn't offer any recommendations for specific enforcement actions against Equifax. However, it did assert that Congress should address the data breach issues by passing two pieces of legislation co-sponsored by Sen. Warren: the SECURE Act (Sen. Schatz is also a co-sponsor) and the Data Breach Prevention and Compensation Act.
Tips for Protection
If consumers haven't already done so, it's important they take steps to continue protecting themselves from credit card fraud and other forms of identity and information theft. Here are some expert tips.
Setting up fraud alerts: These alerts, which last 90 days, are notices on credit reports warning current and prospective lenders they must take judicious steps to verify a consumer's identity prior to granting credit, including new credit card or loans, or expanding credit lines on an established account.
Checking credit reports: This can be accomplished by going to Equifax, Experian, and TransUnion for a free credit report by contacting each bureau independently. Unrecognizable accounts or activity could signify identity theft.
Signing up for credit monitoring: These free and paid services allow consumers to see information on their credit reports and review for questionable activity. Free options include Capital One®, Credit Karma, Discover, and Mint, while identity theft protection services offered through myFICO will charge a monthly fee for annual credit monitoring and identity theft insurance.


Source: on 2018-05-09 06:07:30

Read More At Source Site