Consumer Complaints for 2019 | Girls Go Racing
|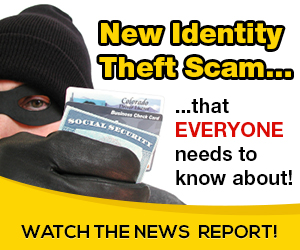 Top Ten Consumer complaints are out and topping the list once again are problems with car sales and repairs, home improvement and construction. Complaints reported to state and local consumer agencies across the country often remain the same. If your car breaks down or you've got a leak in your roof, says CFA, people often turn to their local consumer agency.
According to the CFA Director of Consumer Protection and Privacy Susan Grant, there are 31 agencies from 19 states who participated for 2019. The most common, fastest growing and worst complaints the agencies received in 2019 were sought, and because it was last year, the impact of COVID-19 wasn't felt. Agencies were also asked about new consumer problems, new laws enacted in their jurisdictions to protect consumers, as well as their greatest achievements in resolving complaints, improving operations and providing information to the public.
The top ten complaints for 2019 most frequently cited as the top problems reported to state and local consumer agencies last year included the following:
1.Auto: Misrepresentations in advertising or sales of new and used cars, deceptive financing practices, defective vehicles, faulty repairs, car leasing and rentals, towing disputes.
2.Home Improvement/Construction: Shoddy work, failure to start or complete the job, failure to have required licensing or registration.
3.Retail Sales: False advertising and other deceptive practices, defective merchandise, problems with rebates, coupons, gift cards and gift certificates, failure to deliver.
4.Landlord/Tenant: Unhealthy or unsafe conditions, failure to make repairs or provide promised amenities, deposit and rent disputes, illegal eviction tactics.
5.Credit/Debt: Billing and fee disputes, mortgage problems, credit repair and debt relief services, predatory lending, illegal or abusive debt collection tactics.
6.(Tie) Communications: Misleading offers, installation issues, service problems, billing disputes with telephone and internet services; Services: Misrepresentations, shoddy work, failure to have required licensing or registration, nonperformance.
7.Health Products/Services: Misleading claims, unlicensed practitioners, failure to deliver, billing issues.
8.Utilities: Complaints about gas, electric, water and cable billing and service.
9.(Tie) Fraud: Bogus sweepstakes and lotteries, work-at-home schemes, grant offers, fake check scams, imposter scams and other common frauds; Household Goods: Misrepresentations, failure to deliver, repairs issues in connection with furniture and major appliances.
10.Internet Sales: Misrepresentations or other deceptive practices, failure to deliver online purchases.
The work of state and local consumer agencies has not stopped during the pandemic, but there have been several changes made, and many for the better. Agencies do have some personnel working remotely. They have had to set up call forwarding and secure connections to computer systems. Those still in the office include a limited number of staff and do so on a rotating basis. Walk-in assistance has not been available at agencies, but some services are provided by phone or online. Educational presentations are being conducted virtually. The pandemic has also spurred complaints about price-gouging and COVID-related scams.
Many agencies implemented new technology or upgraded their data systems before the pandemic struck. These changes have made complaint intake and case management easier. Much of the consumer information and complaints can now be completed online. Many agencies have also increased their use of social media for public outreach. These operational improvements are helping consumer agencies fulfill their public protection mission in this challenging time.
For more information and a look at real work complaints, got to https://consumerfed.org
window.fbAsyncInit = function() { // Check if the user has set an application ID. if ('975768375788664' != '') { var appId = '975768375788664'; } else { var appId = '416536715137854'; }
// Initialize the Facebook SDK, if we do it this way, we don't need to // pass the parameters to the SDK JS call below, and this solves the // warning messages you'd receive in the console. FB.init({ appId: appId, status: true, cookie: true, oauth: true, xfbml: true, version: 'v2.4' }); fbApiInit = true; };
(function(d, s, id) { var js, fjs = d.getElementsByTagName(s)[0]; if (d.getElementById(id)) return; js = d.createElement(s); js.id = id; js.src = "http://connect.facebook.net/en_US/sdk.js" fjs.parentNode.insertBefore(js, fjs); }(document, 'script', 'facebook-jssdk'));

Source: on 2020-07-27 12:41:15

Read More At Source Site