Consumer Reports: Why you should file your taxes early
|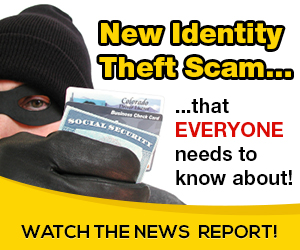 PHILADELPHIA (WPVI) —
We know no one looks forward to filing their taxes, but there are a number of reasons why you don't want to procrastinate.
A lot of us put it off until the last minute, but Consumer Reports tells us filing as soon as you have all your financial statements in hand has big benefits, including protecting yourself against identity theft.
Patrick Siciliano says filing taxes is a headache, but every year he gathers his paperwork and tackles the taxes well ahead of the April deadline.
"My motivation for filing my taxes early is just to get my refund back as quick as possible," he said.
Getting a refund quickly is not the only upside of filing early. It can also protect you against criminals who file a phony return using your stolen Social Security number to collect your refund.
The good news, the IRS tells us, is that the number of victims of identity theft on tax returns has fallen by about 2 thirds since 2015 due to improved security.
"But there are growing concerns that data breaches since then could cause a spike in ID theft. After all there were 143 million people in the Equifax breach that were affected last year," said Nikhil Hutheesing, Consumer Reports Money Editor.
You may have received a notice from the IRS that offers you an Identity Protection Pin number or IP-PIN. It gives an extra layer of security. You'll need to provide that PIN number along with your Social Security number on your federal returns.
"If you expect to owe money to the IRS, don't worry that filing early means you have to pay early. You can still pay when everybody else has to – which this year is April 17th," said Hutheesing.
Getting the return done early gives you time to figure out how to pay. But keep in mind that using a credit card to pay your taxes could trigger additional fees, as high as almost 4 percent of the total owed, plus a convenience fee.
The IRS says more than 70 percent of taxpayers will get refunds this year. And whether you're sending an e-file or paper file, 9 out of 10 refunds are issued within 3 weeks.
(Copyright ©2018 WPVI-TV. All Rights Reserved.)
Source: on 2018-03-05 17:30:00

Read More At Source Site