Council Post: The Pandemic Is Forcing Change In Credit Cards: For The Better
|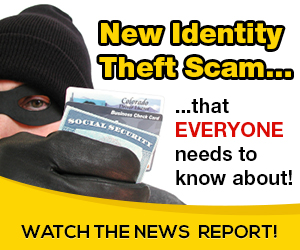 Founder and CEO at Unifimoney Inc. 
The U.S. credit card industry is enormous and profitable, having grown extraordinarily rapidly from a niche product for the wealthy in the early 1980s to an everyday and ubiquitous tool for the mass market today with almost $4 trillion spent annually. Having worked in and around financial services and tech for most of my career, I've seen that the way credit cards are marketed and the value propositions they provide have barely changed for 30 years. Long cast as a lifestyle-signaling device by the legacy credit card industry, the changing reality spurred by Covid-19 has demonstrated the need for adaptation and normalization of credit cards as just another utility and essential tool in personal finance.
Much of the stasis in credit cards has been caused by a lack of competition. A handful of major issuers dominate the market (the top 10 issuers have over 80% share), which has kept innovation low — it's meant a 30-year-old mindset and approach continues to be the guiding light. Credit cards essentially come in three flavors: high-end points or miles travel cards (for jet-setting entrepreneurs and executives), cashback cards (for cost-saving parents), and low-end, entry-level cards (for those needing to build or repair credit). 
I've observed that real returns (measured as rewards) have remained static at 1.25% across the market. Credit cards are still marketed either as something to be aspired toward (you need to earn the right to the high-tier card) or with upfront acquisition and incentive offers. The fact that one of the differentiators in a market now dominated by "metal" is being heavier than the competition (the heaviest is apparently 22g) is a great indicator of how illogical the business has become. Would you choose a financial service based on its weight?
I believe what is most damaging, though, is the intrinsic unfairness of the ways credit cards are managed. It's a system created to exploit consumers' naivety and psychological biases. Credit card issuers are very sophisticated and have decades of data with which to ensure that they come out on top. If, for whatever reason, the house doesn't win, it can change the rules. The profitability of a portfolio is determined largely by two factors: the proportion of rewards and benefits that are not redeemed ("breakage" in industry terms), which in my experience can be anything between 30% and 50%, and the proportion of revolvers — that is, the people not paying off their spend at the end of the month.
Given the dataset and the army of experts, I believe it's simply an unfair competition between the issuers and consumers. For every person who claims to be "gaming" the system (an industry term for those who maximize their returns), there are hundreds if not thousands who are making up the difference (with plenty to spare). The self-styled credit card gurus of Instagram, Reddit and YouTube, who travel the world first class for a handful of dollars, offer a false promise that most of us can never achieve. It's no different from those peddling get-rich-quick and gambling schemes. If it were so easy, the credit-card interest and fees would not be a $100 billion per year industry in the United States.
Miles and points reward schemes often hide the true value of the returns. Not only do issuers decide the exchange rate and have the power to control it, but they dictate the price of the goods you can buy for the points or rewards. It's a fixed market that even some who claim to be industry experts can confuse. 
The good news, though, is that things are changing — at least at the more affluent end of the market, where the worst abuses and most profit is made. The massive rise in online shopping due to Covid-19 has exposed the faults and limits of the rewards card. Miles, dining and travel rewards have become almost meaningless in our current world, and millions of people are wondering why they are paying a premium for rewards cards (up to hundreds of dollars a year in fees) when they actually confer little or no benefit. 
I'm seeing the emergence of cards that are rational and fair and that play a genuinely useful and integrated part in the users' financial lives. This aligns with the mission of my company's financial platform and how we evaluate credit card offerings. Some of these cards have been around for some time and some are just entering the market. The Fidelity Visa card pays 2% flat cashback as long as the returns go right into your investment portfolio. (Full disclosure: My company partnered with Visa to issue its cards this year.) This approach is a highly sensible strategy that uses dollar cost averaging to reduce market timing risk. SoFi's new credit card has a similar proposition, also paying 2% if you use the cashback to fund your loan or investment portfolio.
With these models, consumers can win equally and fairly. There is no opportunity to game the system because there is no game. All rewards pay out automatically — 100% of cash back is redeemed with no "breakage."
Legacy issuers are trying their best to respond to the diminishing relevance of their premium card offerings by introducing online benefits with food delivery and online shopping. But I predict these companies will struggle to pivot easily given their size and corporate structures. 
Will Covid-19 see the death of the model where consumers have to earn the right to a particular card and then use it for affluence signaling? Will it lead to an evolution to credit cards as an important and necessary component of good financial management? Let's hope so. A financial moment where the card has to work for the consumer and not the other way around is long overdue.
---
Forbes Business Council is the foremost growth and networking organization for business owners and leaders. Do I qualify?
---
Source: on 2020-12-18 07:11:15

Read More At Source Site