Credit Repair Services 101
|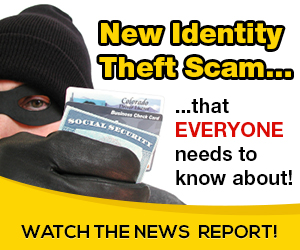 By Steven Millstein, Credit Repair Consultant at CreditRepairExpert.org
Credit repair companies may all offer similar services, but they are not all created equally. The outcome of your credit counseling efforts depends on a combination of factors, including your willingness to cooperate and become more financially savvy. Regardless of your intentions, however, even the best credit repair agents are limited to what they can achieve. Every credit repair company in business is subject to strict market regulations that are set forth by the Federal government and the state in which that company operates.
Usually, the process of repairing your credit requires little to no effort on the client's part. Most of the time, a consumer's credit rating will increase significantly within several months. Still, the condition of the client's credit upon entering the program will determine its length. Unfortunately, there is no magic formula that instantly improves a person's credit score, but a good credit repair company will employ agents with industry expertise – a tool used to successfully navigate the treacherous waters of modern-day credit reporting.
By understanding how the average credit repair company operates, you and your agent can formulate a more effective credit improvement plan and a realistic timetable. Each case is different and thus the outcomes will vary. Although the process of repairing a consumer's credit is relatively simple, much of what transpires depends on the creditors' responses and the client's grasp of the procedure.
The Top 3 Things You Should Know about Credit Repair Companies
Be proactive instead of reactive about your credit. Before signing a contract for services from any credit repair provider, know the following information:
1. Your Credit Report Will Get Scrutinized
If keeping your private financial information is a concern, then hiring a credit repair company may not be for you. The reason is that your credit report will be analyzed by an expert as the very first step in the process. This necessary procedure is designed to help determine the problem areas on your credit report and is not meant to embarrass you. In fact, a comprehensive credit analysis is the only way to develop viable solutions.
The analysis will be done only after you give the agent permission to pull your personal information, which will likely include (but is not always limited to) the following:
• Your full legal name
• Your present physical address
• Your mailing address or P.O. box number
• Your birthday
• Your Social Security number
• Your bank and/or credit card account numbers
• Your creditors' names and contact information
• Your current account balances
While this part of the process may feel rather intrusive, it helps your case to be as open and honest as possible. In fact, a heavy-hitting credit repair company might even inquire about personal and/or lifestyle matters to help them convince creditors of financial hardship. Don't be alarmed by the types of questions asked. One of the most respected Federal regulations that all credit repair companies must follow is the one about client confidentiality.
Fortunately, the initial credit report analysis doesn't put a hard inquiry on your credit report and is therefore a harmless action taken to get the process started efficiently. You may be required to obtain a copy of your credit report from a third-party affiliate, but those sources generally have the most updated and accurate information from the three major reporting agencies (TransUnion, Experian and Equifax). This stage also gives clients the opportunity to check for any suspicious activity or possible identity theft.
Tip: A good credit repair agency will usually offer a comprehensive credit analysis at no charge.
2. Your Permission Will Be Required
Regardless of what was revealed during the initial credit analysis, the credit repair company you choose will require permission to act on your behalf. This permission typically comes in the form of a waiver document sent via email. Clients must sign and return the document before any credit repair services can initiate.
The standard waiver document is important for two primary purposes:
1.It protects both the client and the credit repair company.
2.It sets a clear precedence and outlines the entire procedure.
Be sure to discuss your concerns and expectations before giving permission. Remember that the waiver document acts as a contractual agreement between you and the credit repair agency, making it difficult and expensive to breach.
3. You're in for a Few Surprises
It's nearly impossible for any credit repair company to know exactly how things will turn out. Furthermore, some of the negative items on your credit report won't be eligible for removal. Qualified items will get removed as quickly as possible using a series of dispute letters and negotiations. Try to be patient and expect the unexpected. You may receive discouraging news from time to time, but the outcome is generally a pleasant one.
If you would like to monitor your credit to prevent identity theft and see your credit reports and scores, join MoneyTips.
Photo ©iStockphoto.com/Altayb


Source: on 2018-12-18 04:46:41

Read More At Source Site