Credit repair warning: How to avoid getting ripped off
|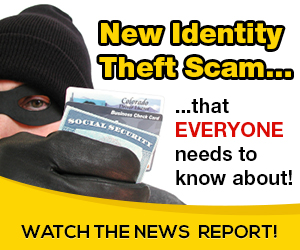 Now to a new warning about services that promise to fix your credit.
The holidays are a time when some of us may find ourselves with sky-high bills. But if you're looking for help, you should be careful about which company you choose.
"It shouldn't cost that much to get your credit repaired," said Kimberly Anderson.
Anderson and her husband are among millions of Americans who face a dilemma: How can you fix your credit rating? The couple found one idea on Facebook by someone from "Credit Revolution."
"You would actually believe that he was so legit but he wasn't," Anderson said.
It promises to clean up your credit report with results within 45 days. Anderson's husband sent "Credit Revolution" the $2,000 fee and since then, you guessed it — they have nothing to show for it.
"It was a big mistake," Anderson said. "I don't know what's going on, I just need my money back."
So how can you clean up your credit? The Better Business Bureau says most companies can't do anything that you can't do yourself. You may be better off cleaning up reports on your own.
"Oh Jesus, go on their yourself. And a lot of the inquiries you can do yourself," Anderson said.
Other red flags: When a company guarantees it will improve your credit score, or if it tells you to stop paying debts.
"I'm pissed. How is he taking all these peoples' money?" Anderson said.
Anderson says she's not alone. She says others have messaged her saying they fell for the same thing.
Then they start coming in my inbox like, he got me too, $900, $2000, $3000 and I'm like – so this isn't just us," Anderson said.
The Better Business Bureau says do your homework before you sign up for any program or send anyone your hard-earned cash.
"I don't think we'll get our money back, but I want them stopped," Anderson said.
FOX 32 reached out to "Credit Revolution" for a response to our story and so far we have not heard back from them.


Source: on 2018-12-07 22:22:30

Read More At Source Site