DAR learns identity theft protection tips
|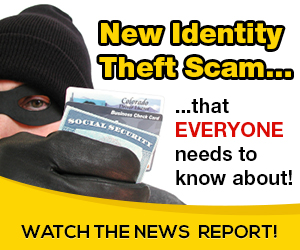 The John Alden Chapter, NSDAR learned all about identity theft at its January meeting.
The speaker was Midland Police Department's Community Service Officer Paul McDonald.
He began with securing a paper trail by going paperless, as much as possible. Paper bank statements, credit card statements and others have all the information needed for Identity theft. In Midland area, they are often taken out of the trash. He recommends keeping physical documents away from people by using a shredder, or going paperless.
Going online is not without its issues in cyber-security. McDonald recommended shopping from only reputable websites, such as major manufactures or a site like Amazon. Be sure that a secure site is being used. A secure site will have either an "s" added on its HTTP in the address or there will be a little symbol of a lock.
When setting up accounts to allow payments such a PayPal or others, never put in your bank account information. It is better to always post a credit card as most have excellent fraud protection. Never give a bank router number out. Social Security numbers were also discussed. The only places you legally have to give your social security number would be to law enforcement and to the IRS. If asked at a store, for instance, you can decline to give it.
A second area of concern is scams. McDonald spoke of typical phone and email scams that are found in the area.
Phone scams have been difficult because the callers can be very persuasive and talk even knowledgeable people into losing money. The number one scam in this area is a call stating they are calling for the IRS and that money is owed. The IRS does not call and will likely send a letter to your tax preparer. Another is calling to say your grandchild or other family member is in jail and needs you to send bail money.
Ask questions and get their phone number. It is good to check with family first to see if that person is home. Likely it is a scam. The best thing is to just hang up. Do not hold a conversation with them as they are clever at getting information from you or convincing you to send money. It will often be requested to go buy a money card to send them.
Email scams are just as prevalent. Emails can be made to look as though they are legitimate. But if it sounds to good, it is too good. Scammers may say people have won something they never signed up for. Never open attachments or links in these emails. Scams can be reported to the Midland Police, which will investigate it or pass it on to the FBI. It can also be reported at www.FTC.gov
A business meeting followed the program. The chapter welcomed new member by transfer Edie Hopkins Groulx. The next meeting is Feb. 2 with Dante Pinterpe presenting on "Patriots of the Revolution."
Source: on 2018-01-10 01:33:45

Read More At Source Site