Delaware State Police warn citizens of increased identity theft cases involving fraudulent unemployment claims
|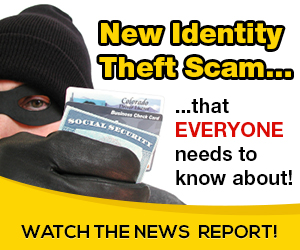 DELAWARE – Delaware State Police are warning citizens of an increase in identity theft cases related to unemployment fraud claims in the state.
As a result of COVID-19, government-assisted programs and citizens in need of employment opportunities have increased, and the number of unemployment claims and fraudulent unemployment claims has also increased. In Delaware, officials say a number of unemployment fraud cases are being completed online where an individual is establishing an account using the victim's name to file an unemployment claim. If funds are paid out in rare cases, an attempt to divert the funds to a different location is conducted before disbursement, so the person completing the fraud claim receives the money. The victim then becomes aware of the attempted identity theft when they receive a letter in the mail from the Department of Labor stating their unemployment claim was denied.
Delawareans are used to carefully review their United States Postal Service mail for items that may appear to be spam at first glance, because Delawareans have received fraudulent unemployment paperwork from other states in addition to Delaware.
Police say there are no additional steps to take to avoid becoming a victim of unemployment fraud identity theft. Individuals can use traditional identity theft protection measures to help protect themselves from becoming a victim.


Source: on 2021-04-12 11:45:00

Read More At Source Site