Director, Clinical Compliance Job Opening in Nashville, Tennessee
|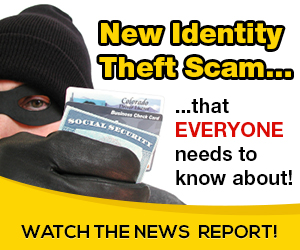 Description
Last year alone, our HCA Healthcare colleagues invested over 156,000 hours volunteering in our communities. As a Clinical Compliance Director with the Internal Audit team with HCA you can be a part of an organization that is devoted to giving back!
We are committed to providing our employees with the support they need. At HCA, we offer an array of medical, dental, and vision packages as well as several add-on perks to make your benefits package truly customizable to you and your family needs. Some of our unique benefits we offer include:
• Tuition Reimbursement/Assistance Programs/Student Loan Repayment 
• Paid Personal Leave
• 401k (100% annual match – 3%-9% of pay based on years of service)
• Identity Theft Protection discounts
• Auto, Home, and Life Insurance options
• Adoption Assistance
• Employee Stock Purchase Program (ESPP)
The Internal Audit Department provides an independent appraisal function to validate management control systems and to support corporate management in the effective discharge of their responsibilities and efforts to achieve the Company's overall mission.  The purpose of the Clinical Compliance audits are to assist facility and corporate management in determining compliance with company-defined processes and CMS requirements.  The team works closely with facility, division, and group management, as well as corporate responsible personnel to help overall compliance efforts. The Clinical Compliance Director position will work on various audit engagements with team members at various levels.
The Clinical Compliance Team test work includes a variety of audits, which tests medical records and corresponding bills to ensure compliance with company policies and government regulations.  Core responsibilities include the following: 
Directs various Internal Audit clinical reviews/projects based on area of expertise in the healthcare/auditing industry.

Oversees reviews of hospital/center systems to ensure compliance with applicable legal, regulatory and licensure requirements as defined by CMS, state regulations, and company policy.

Demonstrates a thorough understanding of complex clinical, auditing, and healthcare concepts.

Discusses complex clinical compliance issues with engagement team and client management.

Understands HCA Healthcare's business and the healthcare industry from a global perspective by recognizing business trends and emerging technical and industry developments of relevance and communicates these to the client engagement team and applicable management personnel.

Develops and maintains strong working relationships with applicable client personnel, particularly executives at our healthcare facilities.  Demonstrates service orientation/attitude in interactions with hospital and corporate personnel.

Continuously improves our clients' satisfaction by identifying and addressing their needs through inquiries, listening to their responses, and suggesting action.

Serves as a liaison with other members of the HCA Healthcare Management Team for assigned line of business/process areas. 

Develops and oversees execution of the audit plans for assigned hospital and/or process areas.

Prepares annual budget and risk analysis for assigned areas of responsibility.

Directs the most complex engagements, providing direction to Senior Managers, Managers, and staff (i.e., approving audit approaches and scope modifications).

Performs infield reviews and conducts performance evaluations for Senior Managers/Managers/Seniors assigned to their engagements, identifying key performers at these levels. 

Participates in the quality assurance process.

Serves as a mentor to Senior Manager/Manager personnel to help them reach their full potential – including conducting meaningful and annual performance reviews, serving as a positive role model, and assisting them in designing and implementing individual career development plans.

Demonstrates a thorough understanding and working knowledge of CMS, Joint Commission, and State Health Department rules/regulations, and stays abreast of regulatory changes.

Presents quarterly/annual updates to members of the Executive Management Team of HCA Healthcare.

Provides ongoing consultation for facility, Division, and Group management.

Approves executive summaries and audit reports, identifying the key issues for discussion with facility, Division, and Group management.

Stays abreast of company-wide initiatives and effectively evaluates impact on the planned audit approach.

Utilizes and encourages the use of computer-based tools and data to continually develop innovative audit approaches and enhance internal audit services.

Develops strategies to improve audit effectiveness and efficiency and proposes modifications to current procedures.

Recommends and helps implement management decisions for the department.

Leads team discussions and instructs various sessions at department seminars.

Leads efforts related to other administrative and educational matters (e.g., professional development programs, process improvement team initiatives, recruiting efforts, special projects).

Displays integrity, teamwork, and leadership qualities while executing all assigned responsibilities.
 SPECIFIC AREAS REVIEWED
Credentialing and licensure for privileged and non-privileged providers

Emergency Medical Treatment and Active Labor Act (EMTALA)

National/Local Coverage Determination, (i.e., Carotid Stents, Implantable Cardiac Defibrillators, Pacemakers, Left Atrial Appendage Closure, others)

"Pay for Performance" measures including Core Measures and National Healthcare Safety Network reviews (i.e., Central Line Associated Blood Stream Infections, Catheter Associated Urinary Tract Infections, others).

Post-Acute Services: Inpatient Psychiatric Services, Inpatient Rehabilitation Services, Home Health/Hospice, Patient Choice, others

Telehealth

Two Midnight Rule/Observation Notification

United Kingdom Quality Measures

Others as determined necessary
HCA Healthcare is one of the nation's leading providers of healthcare services, comprising over 180 hospitals and approximately 2,000 sites of care, including surgery centers, freestanding ERs, urgent care centers, and physician clinics, in 21 states and the United Kingdom. With more than 280,000 colleagues driven by one purpose—to give patients healthier tomorrows—we are excited about the future of medicine and believe we are uniquely positioned to play a leading role in the transformation of clinical care.
We are a family 270,000 strong! Our Talent Acquisition team is reviewing applications immediately for our opening. Submit your resume today to join our community of caring!
We are an equal opportunity employer and value diversity at our company. We do not discriminate on the basis of race, religion, color, national origin, gender, sexual orientation, age, marital status, veteran status, or disability status.
Requirements
7+ years of experience in relevant role

Active nurse or doctor licensure required

3 + years of experience in Clinical Management/supervisory experience

Case Management, Utilization Management, Quality, hospital, consulting experience

Ability to travel 25 to 30%
Source: on 2021-01-16 01:33:45

Read More At Source Site