Do Your Policies Measure Up?
|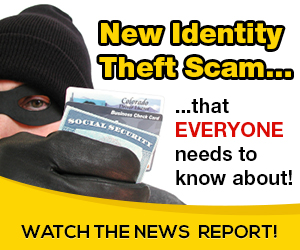 Credit reporting past-due medical debt is a common and effective step in the collection process. However, the practice includes some risk. Recent lawsuits and the Consumer Financial Protection Bureau's proposed debt collection rules illustrate the challenges surrounding medical debt credit reporting practices.
ACA International members Eric Mock, president of Medical Business Bureau, and Karen Scheibe Eliason, chief compliance officer and legal counsel for Wakefield & Associates, discussed these developments during a session at ACA's 2019 Convention & Expo.
ACA Communications Consultant Tim Dressen digs into some of the issues they explored in a report in the November issue of Collector magazine.
One of the most relevant cases related to medical debt credit reporting recently was Rhone v. Medical Business Bureau LLC, filed in 2016.
The case addressed the practice of credit reporting multiple individual medical debt accounts for a single consumer rather than a single aggregate account.
"Rhone and her legal counsel expected us to treat it as one debt because she went in for one ailment," Mock said. "They thought we should know that and combine them, aggregating the report as one tradeline for $540, not nine tradelines for $60 each."
A Northern District of Illinois judge agreed, ruling in favor of the plaintiff.
Medical Business Bureau appealed to the U.S. Court of Appeals for the Seventh Circuit and sought support from ACA's Industry Advancement Program. Recognizing the significance of the case, the program helped fund the appeal and wrote an amicus brief.
Fortunately, the appeals court reversed the earlier decision in February 2019, ruling in favor of Medical Business Bureau.
Another credit reporting challenge collectors face is handling the flood of frivolous disputes submitted by unscrupulous credit repair organizations (CROs). This practice can result in valid payment plans being interrupted, inaccurate credit reporting and lost revenue. To combat fraudulent CROs' practices, ACA member companies The CBE Group and RGS Financial sued Lexington Law Firm and Progrexion.
To comply with statutory investigative requirements, a debt collector or data furnisher must investigate to determine the accuracy of the disputed information.
The jury in the class-action suit found Lexington Law and Progrexion guilty of fraud, awarding compensatory and exemplary damages totaling approximately $2.5 million.
Cases like this are a good reminder to review your company's policies and procedures.
"If you are still processing disputes from a credit repair organization, talk to your attorney and put together a policy that outlines what you do with those disputes," Mock said.
Agencies can take steps to identify disputes sent by CROs designed to look as though they are coming from consumers. Such letters will typically include identical or nearly identical font sizes and styles, consistent postage stamp style and a mailing class of presort first-class bulk mail.
Some companies have invested in bar code scanners to read the mailer ID information from the envelopes. Mass-mailed letters from a CRO typically include identical mailer ID details.
Once the disputes are positively identified as originating from a CRO, some agencies choose to shred them while others may keep them as evidence, if they intend to pursue legal action.
Whichever path your agency takes, make sure you are documenting your policies and procedures for identifying CRO disputes and then following those procedures, Dressen reports
CFPB Focus
The accounts receivable management industry may also see the issue of medical debt and credit reporting addressed by regulators.
The Consumer Financial Protection Bureau has expressed great interest in the treatment of medical debt and credit reporting, including through enforcement actions.
As part of its proposed debt collection rulemaking, the CFPB addresses credit reporting practices, specifying that agencies must communicate with consumers about the debt before credit reporting it.
The proposed rule does not currently specify that collectors need to explicitly tell consumers they are planning to credit report, only that they need to communicate about the debt, Dressen reports.
Specific requirements may change before the bureau adopts the finalized rules, so acting based on the proposed rules would be premature. However, businesses may want to begin considering what policies they will implement if the proposed rules are approved as they currently stand.
The Future
Overall, agencies collecting medical debt should continue to fine-tune their practices as developments in the courts and regulations warrant.
Agencies can:
Review their credit reporting procedures to ensure they report accounts in the same manner that clients provide them.
Establish policies for identifying and handling disputes from credit repair organizations.
Consider how they will adapt their policies if the CFPB adopts its proposed rules as they have been published.
Read more on trends in credit reporting and medical debt and how to adapt your policies as needed in the November issue of Collector magazine.
For more information on how the ACA Licensing staff can assist with your licensing needs, please contact us at [email protected] or call (952) 926-6547.
Source: on 2019-12-03 03:03:45

Read More At Source Site