Effective Tools To Keep Your Online Data Safe
|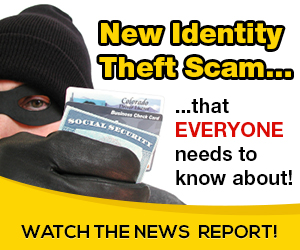 In an increasingly digital world where our personal information — name, address, even bank details are stored and shared on a daily basis, it is reasonable to be prudent to avoid such information from falling into the wrong hands. 
There are different ways to make sure your online data is protected and today, we listed down some of the best and most effective cybersecurity tools to keep different types of online information safe.
Cybersecurity solutions made simple. Photo: heimdalsecurity.com
Heimdal Security offers a unique threat prevention system that works against advanced malware and data leakages even before they get a chance to infect your computer.
With new threats such as malware created to bypass traditional anti-virus systems and ransomware creators that seek payment to hack into a victim's data, you need an upgraded system that can work full time. Heimdal Security filters your internet traffic to block all possible ransomware distribution resources.
Given that malware can also hide in your emails, ads and even instant messages, the software places itself between your data and the infected content to block any malware no matter the source.
One of its most notable features is preventing scammers from extracting credit card or bank account details by blocking any suspicious attempts. The software also automatically patches up potential security holes in your apps by updating them without the need for any interruptions and restarts.
With an annual cost of $52 — good for three computers, it is no wonder why Heimdal Security is used even by the Royal Bank of Scotland.
Stay more organized and safe with LogMeOnce. Photo: Logmeonce.com
LogMeOnce is a platform that offers three different products depending on what you need. If you are the type who has plenty of login credentials across multiple websites, you might be interested in the Password-Less Password Manager. It works by conveniently allowing you to access all your accounts securely without the hassle of manually typing in any of your passwords. The software works on all your devices making any account easily accessible.  
In terms of identity theft protection, the Identity Management or IdM allows you to securely give the right individuals, whether employees or customers, specific access to apps and devices whenever you need to. This makes it easier to limit access to any sensitive business or personal information to a few people. A cool feature of LogMeOnce is its powerful Audit Trail reporting that allows you to monitor who accesses what and when. It is inexpensive cybersecurity that works with any business model. 
Bitdefender has won multiple "Product of the Year" awards in the past decade alone. In fact, it won the "Outstanding Security Product" Award by AV-Comparatives last January. 
Awards aside, what makes Bitdefender great is it secures all internet-connected devices even those that cannot run an anti-virus. It works best against threats such as malware, stolen passwords, and identity theft. Each purchase comes with a VPN for extra privacy.
Bitdefender also has the industry's best detection rate for around five years. The software utilizes Artificial Intelligence to anticipate, detect and instantly block any threat before they cause any trouble in your system. Aside from its security features, the software also uses minimal resources while integrated optimization tools help enhance your computer's boot-up time for an overall smooth performance.
Moreover, Bitdefender detects whenever you play, work or watch a movie so it knows when to make a proper administrative request. The integrated VPN helps protect your internet traffic by encrypting all information. This feature works best in securing your bank information, passwords and download history.
For only $35 a year, it is a nice deal to get considering all the security benefits you will enjoy.
ClevGuard's MoniVisor is a great choice for any business who want employee monitoring features. You can track internet activity and download history in the workplace by recording all internet browsing history together with the specific page visited and exact time of visit. Since you can check the download history, you will be able to pinpoint where the file went. This feature supports the internet's five main browsers: Google Chrome, Opera, Firefox, Microsft Edge and Internet Explorer.
If you need an automatic and silent screen capture, this feature works even with specified time intervals. The captured photos can be placed onto your dashboard in realtime so you'll see what is happening immediately. 
Aside from these features, you can also track apps, files, logins, and even printing logs so you can easily record all activities in your employees' computers.
For just $26.65/month, it's a good deal for companies who require extra prudence due to the nature of the information they are working with. 
Protect all of your files with AES-256 encryption. Photo: Macpaw.com
If you are handling a lot of files for work, then Encrypto is a software that ensures all incoming and outgoing files are safe and secure from any potential hacking or leakage. What makes Encrypto special is it uses AES-256 encryption which is often used in military systems. This software is tough to crack due to the additional processing power it uses to encrypt and decrypt information.
If this type of security is not enough, you can also utilize the password requirement that comes with an embedded password hint so your recipient can unlock the file without any worries. You'll be able to benefit from this feature when you send out files via e-mail, Dropbox and even AirDrop. 
If you're worried about how to encrypt a file, simply drag it over to the Encrypto app and it automatically encrypts the file. The app is free for both Mac and Windows and is a must-have for any device.


Source: on 2021-03-30 10:15:00

Read More At Source Site