Free credit repair consultation for people in credit distress – Press Release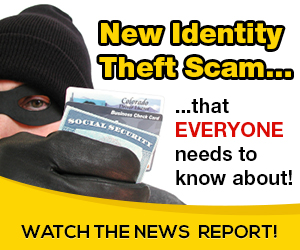 At a time when the number of people with negative credit listing has increased, Intel Credit Consultants is coming to the aid of the credit distressed individuals and business through offering free credit repair consultation.
With the rate of credit default reaching new levels, a credit repair company is offering individuals and business a free consultation. While announcing this credit repair assistance, the lead consultant at Intel Credit Consultants said this is meant to help individuals and businesses make informed credit decisions. "We are aware of the situation  occasioned by the pandemic and we would like people as well as businesses to come out strong , remove their negative information and improve their chances of getting credit to finance their activities," said the company representative while urging those in need of credit repair services to register for free consultation.
Intel Credit Consultants relies in a pool of experienced credit repair professionals to help its clients. The team is reputed for its experience and high skills as well as dedication to provide assistance quickly and effectively. The company representative says that the team goes out of the way to ensure customer satisfaction and delivering the desired results.  He observes that the free consultation is a step towards providing a path that will streamline a customer credit path and open avenues where they can live comfortably without being bogged down by issues of negative listing.
"The importance of credit repair cannot be overemphasized, it can open many doors for you especially if you are considering buying a house, a new car, furnish your house, taking a loan among other financial decision. We are providing assistance that will help improve your credit score," said the lead consultant while adding that they are a reputable firm, a choice of many people looking to repair their credit fast and at affordable rates.
While explaining how they operate, the company spokesperson said the first step is becoming a member through signing up. The new member is supposed to choose a plan where they analyze the available options. The credit repair company has a variety of programs that a member can choose from. Once a customer provides all the necessary information and documents, the company representative says they can now sit and see the progress. "On average our clients see an 85 point increase in their credit score in a period of one month," said the representative while adding that they have received numerous testimonials from customers who are happy with their services. "We are happy to hear positive feedback from our customers, we are pleased to learn that we made a difference in their lives, providing an avenue where they can improve their financial standing. This is who we are, a credit repair company that makes a difference in people's lives," said the representative while reacting on the positive testimonial from the customers.
Intel Credit Consultants promises to continue offering credit repair assistance, encouraging those who are looking for services to take advantage of their free consultation through booking an appointment through their website: https://intelcreditconsultants.com/
About Intel Credit Consultants
Intel Credit Consultants is a US based black owned credit Repair Company. The company that puts its clients needs first making sure they are educated and well informed on every credit decision.
Media Contact
Company Name: Intel Credit Consultants
Contact Person: Media Relations
Email: Send Email
Phone: 866.990.7175
Country: United States
Website: https://intelcreditconsultants.com/


Source: on 2021-04-14 16:48:45

Read More At Source Site