Free Housing Forum For Flatbush Tenants, Homeowners, Veterans
|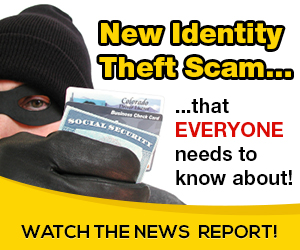 FLATBUSH, BROOKLYN — Flatbush lawmakers will host a public forum to help Brooklynites protect their homes from deed theft and combat rising rents.
Assembly Member Rodneyse Bichotte and City Council Member Farah Louis will cohost a housing forum at P.S. 152K at 725 E. 23 St. from 10 a.m. to 2 p.m. Saturday, Dec. 7.
Renters, homeowners, veterans and seniors are invited to learn about tenants rights, saving opportunities and ways to protect their homes against fraud.
According to Louis, there will be representatives from the following city agencies:
HPD (Department Housing Preservation and Development): Learn how to apply for affordable housing, register tenant housing complaints, discuss homeowner violation removal, information on improvements and repairs;
DOF (Department of Finance): Information on how seniors and persons with disabilities can freeze their rent (SCRIE/DRIE). Apply for property tax savings for everyone, particularly for seniors and veterans;
DEP (Department of Environmental Protection): Ask questions about leaks, rain gardens and how to protect your home;
FDNY: Fire safety information and schedule in-home visits with the American Red Cross to install smoke/carbon monoxide alarms;
Con Edison: Information on energy savings and filing claims for loss due to outages;
NHS (Neighborhood Housing Services) Brooklyn: First-Time Home Buyers Workshop;
FDC (Flatbush Development Corporation): Know Your Rights Workshop geared towards tenants in light of the new rent stabilization laws;
NYLAG (New York Legal Assistance Group): Discuss estate planning (everyone should have a will or trust, especially property owners), health care proxies and powers of attorney so that your loved ones can speak on your behalf when you cannot, consumer protection (from creditor harassment, identity theft, debt management, collections, and bankruptcy), public benefits, family law (support for survivors of domestic violence, child/spousal support, divorce, and custody) and more;
2020 U.S. Census: Find out more about Brooklyn's Complete Count effort and apply for census jobs ON SITE;
DFTA (Department for the Aging): Information for savings and safety tips specifically geared toward seniors;
Brooklyn District Attorney's Office: Deed Theft/Fraud Prevention presentation;
COPO (Council of Peoples Organization): Attorneys fluent in Urdu will be on-site to provide assistance with Housing Court matters and document translation Urdu.
RSVP here.


Source: on 2019-12-03 15:26:15

Read More At Source Site