Hidden purse stolen from car, owner becomes identity theft victim
|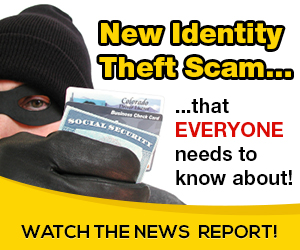 NASHVILLE, TN (WSMV) -

Smash and grabs are happening at Metro Parks, and people who visit them are learning that hiding things in their car won't protect you anymore.
Ashley Amezcua showed News 4 where thieves violated her space while she was at Shelby Bottoms Dog Park in July.
"My purse was shoved completely under the passenger seat," Amezcua said. "There wasn't anything showing. And if there was, it was a black canvas strap."
But the thieves broke her window anyway, suspecting something was there and stole her purse. Then, about six months later, a second crime happened. Amezcua said someone impersonated her at a bank in Memphis and took all of her money.
"It's one thing to steal someone's purse, and it's another to steal their identity. I mean, they cleared me out two weeks before Christmas," Amezcua said.
She took her concerns to social media, posting on Facebook about her experience.
"I just kind of asked people to sound off on what had happened to them, and other people had said Edwin Warner Park, their car was broken into, Percy Warner, somewhere out in Brentwood," Amezcua said.
Some don't expect a visit to the park to be so risky. A few women told News 4 they've left valuables out of sight before inside the car.
"You know, sometimes it's always different. Since I've been pregnant, I have been leaving stuff because it's easier to carry less," said Amanda Ecker, a Nashville resident. "But most of the time, I try to bring everything. My car has an alarm."
After hearing that leaving anything behind, even if it's out of sight, still makes you target, some said they will make sure they are more aware of their surroundings.
"When we go out, I really just take my wallet in my pocket, I try not to leave anything, anything nice at all. I think I just have a sweatshirt in my car right now," said Kait Hafenbrack, a Nashville resident who visits the dog park.
Amezcua said she made some changes and would like to see cameras installed at the Shelby Bottoms Dog Park to catch any thieves in the act.
"Now, I clearly have everything strapped to my body. No one can take my purse now," Amezcua said.
Metro police said when you leave your car to go anywhere, do not hide your valuables; take them with you or leave them at home.
Copyright 2018 WSMV (Meredith Corporation). All rights reserved.
Source: on 2018-01-03 18:48:45

Read More At Source Site