Hopatcong Police Warn Of Identity Theft Scam
|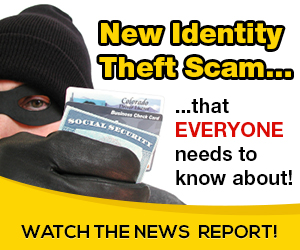 HOPATCONG, NJ – A new digital threat has arrived at our virtual doorstep and the Hopatcong Police Department wants residents to be wary.
There is a fake website and fake organization calling themselves the "US Trading Commission." The group claims they can refund your money that was stolen through identity scams. In fact, they are actually siphoning money away from you, police said.
Never miss out on a story again. Subscribe to your local Patch newsletter and get the news you want delivered directly to your inbox.
The imposter calls itself the US Trading Commission and uses the FTC's seal and address. It claims it operates a "personal data protection fund" to compensate people whose personal information The site says you can "instantly receive" a cash payment by clicking on some links and giving the site your personal data and bank account or electronic wallet information. Of course, if you do that, your money will be gone, you may download malware onto your device, and scammers can misuse your personal information to steal your identity.
The site pops up as a YouTube link and has used several different URLs. It promises that payment "is available to residents of all countries of the world." People as far away as Russia, Ukraine, Belarus, Kazakhstan, and Latvia have reported the site to the FTC, and several have reported losing money.
If you've encountered this scam or any other, contact ReportFraud.ftc.gov so we can warn others. If you've given your personal information to someone you don't know, you may be at risk for identity theft. Visit identitytheft.gov to learn what to do. And, to learn more about imposter scams of all sorts, visit ftc.gov/imposters.
Source: on 2021-01-28 10:33:28

Read More At Source Site