House of Neighborly Service earns top Group Publishing grant for Angel House work – Loveland Reporter-Herald
|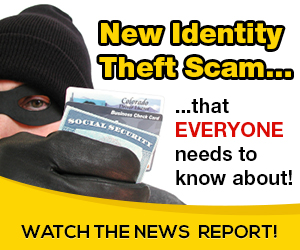 Group Publishing's 2019 Community Service Awards provided $61,000 in grants to local Northern Colorado nonprofit organizations that have a positive impact on the community. This year, House of Neighborly Service received the organization's $25,000 Outstanding Award for their work on  Angel House.
The Angel House, run by House of Neighborly Service and the National Family Promise Organization, serves homeless families with children and helps them to meet goals of employment, child care, school enrollment and housing. Group Publishing was impressed by the mission's success rate of keeping families in their homes through agency resources and budgeting, debt reduction, credit repair and savings establishment.
"We felt like here was a program that was addressing a real need in the community and was showing real success," chief operating officer Rocky Gilmore said. While he didn't serve on the committee to select the honored charity, this was their overall sentiment, he said.
Group Publishing works with churches around the world to print educational materials for various curricula. This is the 23rd annual Community Service Awards event, but the company has given a portion of its profits to local charitable organizations since its founding 45 years ago. As the program grew, Group wanted a more intentional approach to giving, and thus the awards were born. Today, a committee of about 20 company volunteers comes together to send the invitations to nonprofits, filter through the requests and ultimately select the grant winners.
"I believe that the importance from our perspective is that these nonprofit organizations are a big part of what makes Northern Colorado such a special place to live," Gilmore said. "They help those people that fall into the gaps of other systems, and we know that even our own staff have benefited from some of these organizations. It's just a part of being a good member of the community to support the organizations that make this a great place to live."
More than 100 organizations apply for the grants, which are distributed to those with the greatest impact on the community for whom the funding will have the greatest benefit. This year, the theme of the event was "Doing Life, Doing Good," which echoes the company's dedication to helping those in the community wherever possible.
Other grant recipients include ChildSafe Colorado, The Street Dog Coalition, Mother House and many more. For more information, visit group.com.
Winners of the 2019 Community Service Awards from Group Publishing
$1,000 Award Recipients:
Family Care: Mother House, The Family Center/La Familia and Grand Family Coalition, Inc.
Health Care: Lyons Emergency & Assistance Fund (LEAF) and Let's PLANet Giving
Housing Care: Safe Shelter of St. Vrain Valley and The Salvation Army
Resource Care: A Little Help and Larimer Humane Society
Military Care: The Street Dog Coalition
Ecology Care and Sustainability: The Growing Project
Creative Arts: Colorado Women's Sports Fund Association
Education and Vocation: Thompson Valley Preschool Inc. and Harvest Farm
Live Well: Colorado Angels Pageant and Boulder Emergency Squad
Faith-Based Care: The Oasis Ministries Inc. and Restoration Project
Children's Care: ChildSafe Colorado, Sexual Assault Victim Advocate Center (SAVA) and Larimer County 4-H Youth Foundation
Youth Care: Foundry Mentoring and NJTL (National Junior Tennis and Learning) Fort Collins
Senior Care: Dementia-Friendly Communities of Northern Colorado
Special Award Recipients
$3,000 Loveland Award: The Nappie Project
$3,000 Larimer County Award: Homeward Alliance
$3,000 Northern Colorado Award: SERVE 6.8/Vindeket Foods
$3,000 Faith-Based Award: Alpha Center
$25,000 Outstanding Award: House of Neighborly Service – Angel House
Source: on 2019-10-22 20:00:00

Read More At Source Site