House Panel Introduces Bipartisan Bill to Redesign IRS
|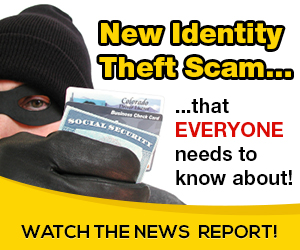 House Ways and Means Committee members introduced bipartisan legislation on Thursday to redesign the Internal Revenue Service.
Committee Chairman Richard Neal, D-Mass., along with House Ways and Means Oversight Subcommittee Chairman John Lewis, D-Ga., the top Republican on the committee, Kevin Brady, R-Texas, as well as Mike Kelly, R-Pa., and members of the Oversight Subcommittee from both parties introduced the Taxpayer First Act of 2019.
"The House Ways and Means Committee and the Senate Finance Committee have carefully and thoughtfully developed this legislation over several years, after numerous hearings and roundtables, in a bipartisan, bicameral manner," said Neal and Brady, in a joint statement.
"The commonsense provisions in this bill will protect low-income taxpayers, provide sensible enforcement reforms, and ensure the IRS provides taxpayers and small businesses the assistance they deserve," they said.
Among the bill's 45 changes includes creating an independent appeals process, strengthening the IRS' ability to proactively combat identity theft tax refund fraud, and improving the taxpayer experience across the IRS' suite of taxpayer services.
According to a section-by-section summary of the bill, the IRS issued approximately 1.2 million identity protection personal identification numbers (IP PINs) to identity theft victims for the 2014 filing season.
"Still, the IP PIN program fails to protect victims whose identities have been stolen but have not yet had their tax account compromised," the summary states, noting that the bill requires the IRS "to set up a program under which any concerned taxpayer — regardless of his or her state of residence — can request an IP PIN to use in filing his or her return."
The bill expands voluntary access to IP PINs nationwide over five years.
A single point of contact for tax-related identity theft victims would also be established within the IRS.
The Taxpayer First Act of 2018 was part of Brady's 257-page tax package that passed the House last year, but not the Senate, and included the Retirement, Savings, and Other Tax Relief Act of 2018.
— Check out Top 10 Estate Planning Tax Facts for 2019 on ThinkAdvisor.
Source: on 2019-03-28 15:30:00

Read More At Source Site