How Democratic Control Of The Presidency And Congress Could Impact Mortgage Rates – Forbes Advisor
|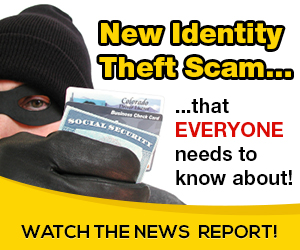 Editorial Note: Forbes may earn a commission on sales made from partner links on this page, but that doesn't affect our editors' opinions or evaluations.
After Congress affirmed Joe Biden's presidential victory and Democrats flipped the Senate this week, the 10-year Treasury yield climbed 4 basis points to 1.08% on Thursday. This is up from 1.04% on Wednesday—the first time since March 19 that 10-year yields broke 1%.
With Democrats at the helm of both the White House and Congress, investors are anticipating additional fiscal stimulus, putting upward pressure on yields (which increase as bond prices decrease). Bonds are considered safe-haven assets, but with renewed optimism in the economy, investors are turning to U.S. stock futures.
Mortgage rates usually run in lockstep with yields, so when yields rise mortgage rates often follow.
"Now that the Democrats have 51 votes, we'll have a stimulus, which is why you're seeing the sudden rise in yields," says Logan Mohtashami, a housing data analyst at HousingWire.
Mortgage Rates Likely to Rise
Assuming the coronavirus vaccine eventually helps control the spread of Covid-19 and the economy gains strength, borrowers should expect mortgage rates to rise. The Mortgage Bankers Association predicts the 10-year Treasury yield will jump 1.4% by the fourth quarter of 2021, with average rates on the 30-year fixed rate mortgage hitting 3.2% by the third quarter of this year and remaining there until 2022.
Mohtashami says higher rates are good in an overheated market such as this one, as they will help to stabilize home prices. Because "low rates are a big driver of homebuying," making mortgages a little more expensive will help cool rising prices and give first-time homebuyers more breathing room.
Homebuyers who want to lock in today's sub-3% rates should shop for a lender now. You can lock in your rate, which will help protect you in case interest rates increase while you shop for a house. Winter is usually a slower time in the real estate market, so the chances of finding houses with lower prices are better now than if you wait until spring when the market usually picks up the pace.
Homeowners Shouldn't Put Off Refinancing
Rising rates are bad news for homeowners hoping to refinance their mortgage in 2021. While there's no guarantee rates will rise, the signs point to upward movement.
Currently, however, rates are hovering near record lows, around 2.65%, according to Freddie Mac. So waiting for rates to drop lower might be a sour bet. If you're not sure whether refinancing makes sense, use a refinance calculator to get an idea of how much you can potentially save based on current interest rates.
Refinancing comes with closing costs, which can run between 2% and over 6% of your loan amount, so it's important to factor this in when you're crunching numbers. The longer you plan to stay in the home, the more time you have to make up those closing costs and start seeing the savings.
If you're ready to refinance, start shopping around. Find out which lenders offer the lowest rates and closing costs so that you can maximize your savings. Some lenders offer customer discounts, as well as discounts for members of the military or certain professions, like teachers. Every little bit helps, so ask your lender about discount programs.
Check Your Credit Before You Apply
And finally, to get the lowest interest rate you must have a strong credit score and sufficient income. Aim for a score in the high 700's or 800's, as this will ensure that you qualify for the most competitive rates.
If your score is average or below average, talk to a credit counselor about how you can improve it. For some consumers, it might be as simple as making sure you pay your bills on time or pay off a credit card, while for others the credit repair process can take longer. Either way, having good credit can help you both get a cheap mortgage or even land certain jobs.
Also, consider that you might have errors on your credit report that can drag your score down. You can discover errors as well as negative events by getting copies of your credit report from the three credit bureaus: TransUnion, Experian and Equifax.
Source: on 2021-01-08 09:25:37

Read More At Source Site