How Fast Can I Repair My Credit?
|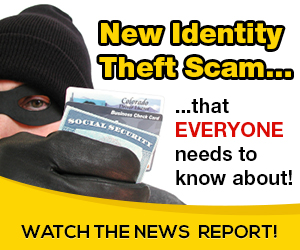 —
Is your credit score far from perfect? Sadly, data from the largest bureaus may be flawed. Mistakes pull the total down, making borrowing expensive. The consequences are even more pervasive since employers, insurers, and landlords check credit scores to assess their applicants. The term "repair" refers to the deletion of inaccuracies from your reports. But how quickly can you do this?
In the United States, the most popular scoring systems are FICO and VantageScore. They rely on similar combinations of factors. Your history of payments and total size of debt are crucial, as they make up 35% and 30% of the FICO score, respectively. Inaccurate information on reports can be very damaging. In general, fixing it takes between 1 and 6 months. Here are the basics.
Principles of Repair
Reports from TransUnion, Experian, and Equifax may contain errors. There could be missed payments, evictions, or bankruptcies that never happened. Inaccuracies range from misspelled addresses to duplicates to false information. You may be blissfully unaware of the issues until your next loan application is turned down. A poor credit score describes you as an unreliable borrower, somebody incapable of paying debt on time.
Fortunately, there is a solution. The quickest way to fix reports is by using professional services. Find out what defines the best credit repair on legalcreditrepairservices.com and what top-rated companies work in your state. Professionals will analyze your records, collect evidence and engage in formal disputes on your behalf. They will liaise with lenders, bureaus, and collection agencies.
In theory, you could do all of this on your own — provided you have the required expertise. However, this is a challenge. You need to navigate consumer credit laws and the intricacies of formal communication. Delegating to professionals is popular and extra services maximize convenience.
You can track the progress of your case online, use powerful apps to manage finances better, and get other extras (depending on your plan). Usually, entry-level packages contain core services like score and report analysis and a particular number of disputes per month (5-10 on average).
Stage 1: Information Collection
First, it is necessary to collect information from all three reporting agencies. It is absolutely crucial, as a lender may share data with just one bureau. You may download a free copy from each of the agencies from www.annualcreditreport.com. Before the pandemic, the data was provided free of charge once a year. Now and until April 2022, this may be done weekly.
Stage 2: Finding Disputable Entries
The second step is analysis. Reports must be carefully analyzed line by line. Repair professionals identify the most influential derogatories to raise your score faster. They prepare a personalized plan of action and collect evidence for the bureaus.
Stage 3: Preparation of Evidence
Naturally, only incorrect information may be disputed. Mistakes range from wrong spelling to false bankruptcies. It is crucial to collect sufficient evidence (such as bank statements) from the get-go. If the bureau requests additional proof, the process is prolonged. A repair firm may send debt validation letters asking your lender to prove that you owe the disputed amount.
If you are being bothered by collection calls, they may be stopped for the duration of the dispute process. By sending cease and desist letters, the team will prevent lenders and collection agencies from harassing you. This measure is effective, but one should use it with caution.
Stage 4: Formal Disputes
To have the errors removed, you need to dispute them through formal letters. If you choose DIY repair, you can get the necessary templates on the website of The Consumer Financial Protection Bureau. A score fixing firm may send a certain or unlimited number of disputes per billing cycle. Usually, the cheapest packages allow 5-10, and you can open as many arguments as you like with a premium plan.
Every bureau has 30 days to respond to any dispute letter. If the evidence suffices, the errors vanish from your report, and you receive a free copy of the amended document. Otherwise, the agency requires additional proof. Consumers managing their own repair must be careful to collect suitable evidence and avoid delays. The simplest cases (with 1-2 questionable derogatories) may be resolved in just over a month.
Repair or Rebuild?
These methods work only if your records are inaccurate. If the score is low but absolutely fair, there is no way to manipulate the records. All you can do is become a more responsible borrower. You will need a few years of perfect payment history to compensate for the mistakes of the past. Note that most negative items stay on reports for 7 years, so you can also wait until they age off your records.
If the score is poor, lenders will be reluctant to give you any chances. Fortunately, some repair companies offer a special credit line. You can use these services to improve your status. Naturally, this scenario is the longest. Repair may take months, but rebuilding takes years. Borrowers must be diligent with their payments to avoid lasting damage.
—
This content is brought to you by Raymond Spurgeon.
Photo: Shutterstock


Source: on 2021-05-12 03:30:00

Read More At Source Site