How much protection does a credit freeze provide?
|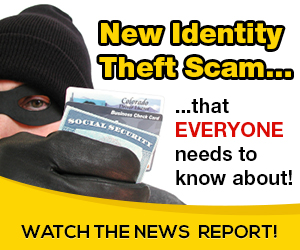 Q: My wife and I both froze our credit reports to prevent identity theft. With the freeze in place, is it safe to stop checking our credit reports periodically?
A: A credit freeze is not a foolproof mechanism to protect against ID theft, and it's still a good idea to check your credit reports regularly. You can get a free copy of your report from each of the three credit bureaus every 12 months at www.annualcreditreport.com. (The freeze doesn't affect your ability to check your report.)
A freeze prevents new creditors from accessing your credit report, making it more difficult for ID thieves to take out new credit in your name.
But "a freeze does not prevent someone from using an existing account to make fraudulent charges, which is far more common," says Rod Griffin, director of public education for credit bureau Experian. When you check your report, "you may also find evidence of fraud, such as variation in your name spelling, Social Security number or other identification," he says.
Report any suspicious information or errors to the credit bureau. Go to Experian.com, Equifax.com and TransUnion.com to place a temporary fraud alert for suspicious activity or to dispute information on a report.
Q. Do you have any advice to help me choose which type of Medicare supplement plan to buy?
A: Medicare supplement policies (Medigap plans), which pay out-of-pocket costs not covered by Medicare, come in 10 letter designations (A through D; F; G; and K through N). All plans with the same letter have the same coverage, but prices can vary by company.
Plan F has been the most popular. It covers the Medicare Part A hospital deductible and co-payments, the Part B deductible, and some emergency care outside the United States.
Plan F will be discontinued for new Medicare enrollees in 2020 (but people who already have Plan F can keep it). Plan G provides the same coverage except for the $185 Part B deductible. If you don't expect having many doctors' visits, consider Plan N, which usually has lower premiums in return for some cost sharing.
Most state insurance departments describe the types of medigap policies and list the premiums for plans in their area. Find your state's insurance department at www.naic.org/map.
Kimberly Lankford is a contributing editor to Kiplinger's Personal Finance magazine. Send your questions and comments to [email protected]
Source: on 2019-03-21 18:07:30

Read More At Source Site