How NJ is trying to keep families off the streets, out of shelters
|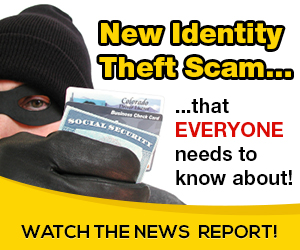 'Tis the season to be jolly, but for thousands of New Jerseyans without a secure place to call home, this is not a very festive time.
According to Janel Winter, the director of the State Department of Community Affairs Division of Housing and Community Resources, DCA is addressing the problem in a holistic way, offering a variety of assistance on a number of different fronts.
She said one program is designed to help those who have been chronically homeless, living in the streets for years, and who frequently have other issues including substance abuse or behavioral health problems.
Winter said that under the Housing First initiative, DCA works with a variety of different social service organizations so the chronically homeless can "get into housing and then once they're there, provide them with the services they need to make sure they're not going to become homeless again."
She said the Homelessness Prevention program is designed to help households at risk of homelessness due to an upcoming rental eviction because of a short-term loss of income, whether it's losing a job or facing a unexpected expense.
"This program can provide up to 3 months of back-rent plus court fees, other fees people might need to get back on their feet," she said.
The program can also provide individuals with security deposits to be able to move into smaller, more affordable apartments and keep their heads above water financially.
The Homelessness Prevention and Rapid Rehousing Program is for families that are either homeless, or at imminent risk of homelessness, and have had major financial issues for a longer period of time.
"This program provides ongoing rental assistance for six months or even up to a year along with some assistance for utility payments if needed too," Winter said.
She said there is also assistance to help people "learn more about budgeting or money management." That can help with credit repair.
"We want to prevent them from becoming homeless," Winter said. We want to make sure they can stay in stable housing and not have the trauma of having to enter homelessness."
In Fiscal Year 2018, DCA awarded a total of $2.9 million to 21 different agencies in all 21 New Jersey counties to administer funds for this program.
Another program, the Veteran's Administration Supportive Housing, or VASH program is federal, but administered by DCA.
Winter said VASH will provide long-term rental assistance for vets, as well as "help them find a job, address any other issues they might have that's standing in their way of living independently."
She stressed preventing homelessness is always the best option because "it's such a better quality of life for them. It's so destabilizing to become homeless, to not know where you're going to sleep that night."
Winter pointed out DCA is especially focused on preventing families from becoming homeless because "it's such a traumatic experience for children."
"We know that children will do much better if they can stay in their home, and go to the school that they're used to," she said. "We want them to be in a home with stability, where they parents aren't always worried about paying the next month's rent."
More information for those in need of the programs is available at www.nj.gov/dca and by calling 609-292-4080..
Since 2016 DCA has provided more than 3,600 housing vouchers to prevent and decrease homelessness in the Garden State, and directed more than $9.5 million to support homelessness prevention programs and shelter support services.
More from New Jersey 101.5:
You can contact reporter David Matthau at [email protected]


Source: on 2018-12-03 19:56:15

Read More At Source Site