How To Protect Yourself Against Holiday Fraud
|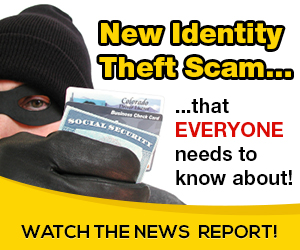 DARIEN, IL — The holiday season is meant to be a time of cheer, but many consumers find themselves to be the victims of a spike in fraud during the holidays. As winter approaches, cases of identity theft, phone scams, and credit card fraud have risen in Chicago's western suburbs. Online shopping fraud is expected to increase by 43 percent this holiday season, according to one Forbes contributor. It's crucial for consumers to be aware of the different types of holiday fraud and to know how to prevent them.
Spoofing
Spoofers are able to make it appear as though they are someone you know by calling you from a friend or family member's phone number. Once they get through, the spoofers tell victims that their family members are in distress and need money. Another tactic is calling from a family member's phone number and pretending to need the victim's credit card or social security number.
According to the FCC, spoofers have made at least 121 million spoofing calls. The FCC warns that spoofers also "masquerade as representatives of banks, creditors, insurance companies, or even the government."
If you receive a call of this nature, watch out for red flags, such as the caller pressuring you for personal information. The FCC recommends that you hang up and attempt to reach the person or institution the spoofer was imitating to verify the call.
Credit card fraud
Online shopping makes it easier for thieves to get ahold of your credit card information. Credit card fraud victims often notice strange transactions on their cards that they did not authorize. The Federal Trade Commission (FTC) has a few tips to help consumers guard against credit card fraud during the holiday season
Check your card activity every day
"Don't give your account number to anyone on the phone unless you've made the call to a company you know to be reputable."
"Carry your cards separately from your wallet. It can minimize your losses if someone steals your wallet or purse. And carry only the card you need for that outing."
Be on the lookout for small transactions or transactions made in a foreign country. These can be red flags for credit card fraud.
Report suspected fraud to your bank or card company immediately.
Stolen packages
A study from insuranceQuotes.com showed that roughly 23 million Americans have experienced package theft, with thieves nabbing packages right of a victim's front porch. Since lots of people order items online during the holidays, packages are an easy target for thieves, who are commonly called "porch pirates." To help protect your items:
Schedule a delivery time
Require a signature upon delivery
Pick up items at an Amazon locker
Ask a friend or neighbor to watch for your package if you're not home
If you are a victim of spoofing, porch pirates, or any other type of holiday fraud, be sure to report it immediately to help authorities trace the source and hopefully put a stop to any Grinch-y behavior this season.
>>Image via Pixabay


Source: on 2017-11-27 22:11:15

Read More At Source Site