ID Experts® Urges Companies to Promote Privacy and Transparency, Cautions Consumers
|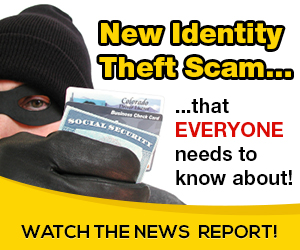 PORTLAND, Ore., Jan. 28, 2019 /PRNewswire/ — ID Experts, the leading privacy technology company in data breach and identity protection services, issued the following statement in honor of Data Privacy Day.
Tom Kelly, president and CEO of ID Experts: "The world of identity protection and digital privacy is changing, but is consumer awareness changing with it? Gone are the days when the only areas of risk were your credit card and paper medical records. Now, entry points into an identity are everywhere, from social platforms to smart home devices, and large tech companies are capitalizing on the data they collect from consumers often without their explicit knowledge. We urge companies to increase transparency and follow through on commitments to protect personal data. And we encourage consumers to take ownership of their digital footprint."
Don't wait to get informed. On this Data Privacy Day, take the opportunity to learn how your connected devices could be a point of vulnerability for your home or company. To learn more about how to protect your privacy while still enjoying the benefits of connected technology, visit the MyIDCare™ identity protection and digital privacy blog here.
With more than 16 million Americans impacted by identity fraud in 2017 alone, proactive and real-time solutions are a necessity. Today's new and evolving threats require agile monitoring and immediate alerts, and ID Experts' MyIDCare identity protection service is trusted by millions to provide peace of mind when it comes to all nine types of identity theft and issues of digital security.
About Data Privacy Day
The National Cyber Security Alliance's (NCSA) privacy awareness campaign is an integral component of STOP. THINK. CONNECT.™ — the global online safety, security and privacy campaign. Data Privacy Day began in the United States and Canada in January 2008 as an extension of the Data Protection Day celebration in Europe and is officially led by NCSA in North America. VISA and Verizon are Contributing Sponsors of the 2019 privacy awareness campaign. Yubico, Mozilla and Trend Micro are Participating Sponsors. Women in Security and Privacy and Identity Theft Resource Center are Non-profit Partners. The hashtag for NCSA's privacy campaign efforts is #PrivacyAware.
About ID Experts
ID Experts® is the leading pure-play privacy technology company in data breach and identity protection services. It's flagship MyIDCare SaaS digital privacy and identity protection product is based on a new, highly secure cloud native platform utilizing a microservices architecture. The company is the largest provider of identity protection services to the U.S. government, trusted by hundreds of Fortune-500 size organizations, and its product used by millions of Americans providing peace of mind from privacy cyber risks.
SOURCE ID Experts
Related Links
Source: on 2019-01-28 12:37:30

Read More At Source Site