ID Theft Awareness Week 2021: New Year, Same Scammers
|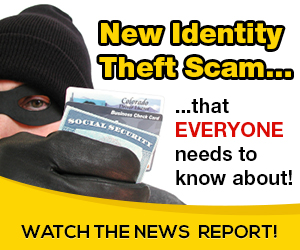 COLUMBIA, S.C. – It's a new year but scammers are still using the same old tactics to try and steal consumers' information and money. This week is ID Theft Awareness Week and the South Carolina Department of Consumer Affairs (SCDCA) warns consumers and businesses to be on the lookout for the following schemes in 2021:
Consumers are encouraged to report scams and identity theft to our Identity Theft Unit. Call (844) TELL DCA (835-5322) or fill out a Scam Report form by visiting our website and clicking on the How Do I… button, then Report a Scam.
About SCDCA
The South Carolina Department of Consumer Affairs aims to protect consumers from inequities in the marketplace through advocacy, complaint mediation, enforcement and education. To file a complaint or get information on consumer issues, visit www.consumer.sc.gov or call toll-free, 1 (800) 922-1594.


Source: on 2021-02-04 15:14:58

Read More At Source Site