Identity theft risks on the rise during holiday and tax season
|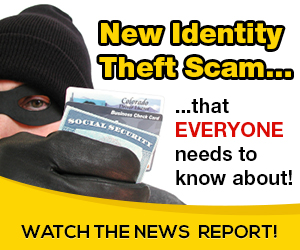 PROVIDENCE, R.I., (WJAR) — 
The IRS, Rhode Island Society of CPAs, and Rhode Island Attorney General's office are among several agencies warning people about the dangers of identity theft this holiday season.
"I stand here today as someone who had about 15 credit cards applied to in their name about 2 or 3 years ago.You say, how can that happen to the Attorney General? It's easy," said Rhode Island Attorney General, Peter Kilmartin.
Monday marks the start of what is known as National Tax Security Awareness Week.
Odette Turenne is a Senior Stakeholder Liaison for the IRS out of the agency's office in Warwick.
She said, "Whether you're at home on your laptop, online, or you're at the local mall, we urge you to take steps to protect your financial and tax data."
Identity theft affects millions of Americans annually. According to experts, one of the most important steps you can take in order to protect yourself is to make sure the computer you're using has adequate security software.
"Make sure it has a firewall, anti-virus protections, and make sure they're up to date," said Kenneth Mendozzi, from the IRS – Criminal Investigations division.
IRS officials said online shoppers need to make sure the internet connection they're using is a safe one.
"Unprotected public WIFI hotspots may allow thieves to view your transactions in real time," said Mendozzi.
Identity theft experts also said scammers will sometimes try to get you to give them your own valuable personal information without you realizing it.
Often times criminals obtain personal information over the phone.
"We don't want someone to have a bad holiday season because somebody else wanted to make their holiday season by doing something illegal," said Attorney General Kilmartin.
People are encouraged to closely monitor their bank accounts.
If any suspicious charges are found people should contact their bank, the IRS, and/or their state attorney general's office.
Source: on 2018-12-03 18:37:30

Read More At Source Site