Identity Theft, Robbery: Northbrook Police Logs
|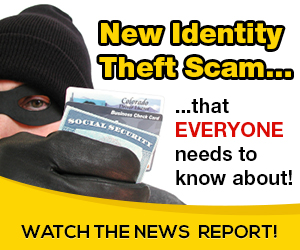 NORTHBROOK, IL — Northbrook police released their list of complaints for the past week. There were several cases of identity theft, burglary, criminal damage and others.
Nov. 29
Residential Burglary
Around 8:40 p.m. a resident of the 1000 block of Sussex Drive reported they found their front door open upon returning home and discovered that various pieces of jewelry were missing.
Nov. 30
Identity Theft
Around 9:20 a.m. somebody in the 3000 block of Koepke Road reported somebody had opened several credit accounts in their name without permission.
Identity Theft
Around 2:30 p.m. somebody in the 3800 block of Normandy Lane reported receiving a notification that their credit accounts had been compromised with unauthorized charges.
Identity Theft
Around 3:15 p.m. somebody in the 2100 block of White Oaks Drive reported they got a letter saying a credit account had been opened in their name without authorization.
Fraud
Police reported a complainant as saying one of their company's employees bought "several thousand dollars" worth of iTunes gift cards. This happened after they got an erroneous email from who they thought was the company's chief operating officer, the report said.
Dec. 1
Robbery
Around 6:45 p.m. somebody in the 1000 block of Willow, at the Best Buy, reported they had just bought a new camera and were walking to their vehicle when they noticed a black sedan following them. As the complainant got to their car, a man got out of the sedan and demanded the camera. The complainant complied and the man got back into the car through the passenger side door and drove off, the report says.
Dec. 3
Residential Burglary
Around 11 p.m. a complainant in the 200 block of Old Post Road reported after coming home from dinner, they found their house "ransacked" with various items missing.
Theft
Between 1 and 4 p.m. somebody in the 4000 block of Pamela Lane reported somebody had stolen a package which had been delivered to their home.
Dec. 6
Burglary to Vehicle
Around 7:15 a.m. a complainant reported they found their vehicle in the 900 block of Willow Road had a window smashed out with a purse missing from the front seat.
Criminal Damage to Vehicle
Around 12:10 p.m. a complainant reported they returned to their vehicle in the 1100 block of Skokie Boulevard and found their vehicle had been scratched.
---
Photo credit: Shutterstock


Source: on 2018-12-07 13:33:45

Read More At Source Site