Identity thieves use ADOT website to obtain fraudulent driver's licenses
|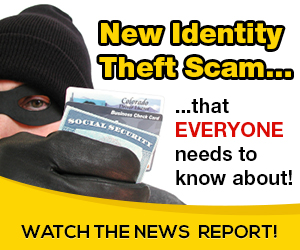 PHOENIX – Identity thieves have been able to fraudulently obtain dozens of duplicate driver's licenses through the Arizona Department of Transportation's service website, authorities said Thursday.
In response, the department said it has rolled out enhanced security measures for its ServiceArizona.com site.
"What we started noticing is that we've got more sophisticated criminal enterprises that are essentially finding people's information out through the dark web and other means, and they've been able to use that information to access ServiceArizona and get someone else's driver's license as a duplicate and sent to them," ADOT Director John Halikowski told KTAR News 92.3 FM.
"We take full responsibility for this. We've let the public down in this case."
Halikowski said the department is aware of 164 cases in which identity thieves procured licenses in other people's names through the website.
According to AZFamily.com reporting, identity thieves used the licenses to open bank accounts, obtain credit cards and purchase cars in the victims' names.
All victims will be offered new license numbers, ADOT said in a press release.
Four investigations into the fraudulent activity have resulted in 10 arrests so far, the release said. The department also created an Online Fraud Task Force for further investigations.
"We know we're accountable for this," Halikowski said. "We're going to do everything we can, both inside the agency and working with outside cyber experts, to ensure that ServiceArizona provides safe transactions."
The option to order a duplicate license online and have it mailed to an address different than what ADOT has on record has been removed from the website, the release said.
"If they want a duplicate driver's license, they're going to have to be able to provide their full name as it appears on the record, their date of birth, their full driver's license number and the last four digits of their SSN [Social Security number]," Halikowski said.
"If they can't provide those, they're going to have to go to an MVD [Motor Vehicle Division] office for a duplicate or utilize our phone unit and go through an enhanced security questionnaire."
If you think you were a victim of fraudulent activity related to ServiceArizona, you should report it to local police and the ADOT fraud hotline at 602-277-5684 or [email protected].
KTAR News 92.3 FM's Ali Vetnar contributed to this report.
Source: on 2019-09-26 19:01:58

Read More At Source Site