Illinois sees jump in identity theft, ISU cyber security professor offers tips on how to keep your accounts safe
|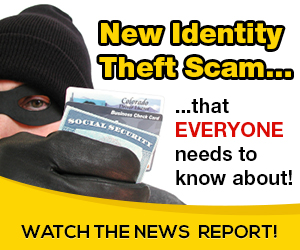 (WEEK) — If you've been the target of identity theft, you're not alone.
These crimes are skyrocketing in Illinois.
Since the COVID-19 pandemic began, there have been more than five times the number of reported identity thefts just in our state.
That puts Illinois at the fifth largest increase in identity theft in the country.
Cyber security professor at Illinois State University Shaoen Wu says protecting yourself is a rather simple start.
"Maybe change your password or even your user ID maybe a few months, rather than keep that for years," Wu said.
A report from online analysists at Quote Wizard say criminals are targeting unemployment benefits, stimulus checks and other new relief efforts dealing with the pandemic.
Wu says other than changing your passwords often, you should stay away from using easy-to-guess passwords like birthdays or names, and don't use the same password for different accounts.
Source: on 2021-04-28 17:22:30

Read More At Source Site