Issues & Experts Series offers what you need to know to protect against identity theft
|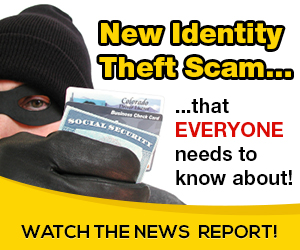 Issues & Experts
Community discussion marks return of series
Posted

Independent Newsmedia
As swaths of Arizona residents have been participating in social-distance measures curbing the widespread of the COVID-19 virus many have found themselves thrust into the digital landscape.
As telecommuting, online banking and working from home become a part of the nomenclature of daily lives in the 21st Century public safety officials confirm identity theft and digital fraud are at historic highs.
Join Independent Newsmedia — publishers of the Scottsdale and Town of Paradise Valley Independent newspapers — and three identity theft experts Wednesday, Oct. 7 for a virtual event to help arm residents with the knowledge that matters in the fight against identity theft.
The Issues & Experts discussion will offer insights into the various degrees of identity theft, current practices by criminals and how your local Post Office plays a vital role in protecting ones finances, identity and sanity during these uncertain times.
The 60-minute discussion will be moderated by Independent Newsmedia Executive Editor Terrance Thornton with a panel comprised of:
Jason Ayala, a certified financial planner with Ameriprise Financial Services;
Bryan Marshall, cybercrime detective at the Town of Paradise Valley Police Department; and
William Melvin, postal inspector at U.S. Postal Inspection Services.
The Oct. 7 discussion marks the return of the Issues & Expert series at Independent Newsmedia, which is meant to be a forum for local community leaders to come together and share insights into matters that shape the day-to-day lives of Independent patrons and readers.
"Our readers need relevant information on preventing identity theft and guidance on how to resolve issues they've encountered.," said Arizona Publisher Charlene Bisson. "We want to educate participants on new and reoccurring scams so they can be proactive in protecting themselves."

— Charlene Bisson
Ms. Bisson added the expert panelists are prepared to give insight and answer questions on identity theft.


Source: on 2020-09-10 19:37:30

Read More At Source Site