Leonard Person Jr. Is On The Path To Financial Freedom – And He's Taking People With Him
|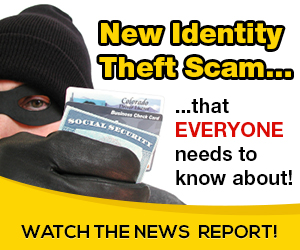 Leonard Person Jr. has been an investor for over 18 years, and has learned enough about the real estate investing world to last him a lifetime. Almost two decades ago, Leonard saw his friend making great money flipping real estate properties, and knew immediately that he wanted to learn how to do the same. Fast forward a few months, and Leonard had already flipped his first property for well over six figures in profit after taxes, and the rest was history.
Today, Leonard spends a large part of his time giving back his wealth of real estate and investing knowledge to others. He is the CEO of MyHouseGram.com, which specializes in teaching strategic real estate investing methods including quiet title litigation, wholesale acquisition deals, buying and selling non performing notes, and the basics of flipping homes. Credit repair and business lines of credit for startups is also offered through the business.
His company's ability to offer so many financial and investment services under one roof gives them a massive advantage in the industry, as his company's core values have its client's best interests in mind. His company's services allow customers to create multiple streams of income through owning properties without mortgages.
Aside from the tremendous value he provides his clients, Leonard is also adamant about helping the greater community to become financially literate and realize the opportunities that lie in the real estate game. To give the urban community an idea on how to flip properties and build wealth by leveraging credit, Leonard self-published the book "Hood Estate The Manual". The book is filled with value and real experiences Leonard has had in the industry, and provides tremendous introductions to both credit and real estate.
Leonard's book has already opened countless people's eyes to the power of investing and leveraging credit, and he hopes it will continue to positively impact thousands more. Reading the book is step 1 on a long journey towards financial freedom, something Leonard is proud to say he has been able to achieve.
Financial success, or financial freedom, is having multiple streams of income and being debt free according to Leonard. Being able to have no debt and not having to rely one one stream of income has allowed Leonard to do what he wants, not what he can. He's been able to make his own rules and not settle for anything less, and he encourages everyone to get started on their journey to financial freedom.
Source: on 2021-01-21 12:03:45

Read More At Source Site