Lexington Law Credit Repair Review
|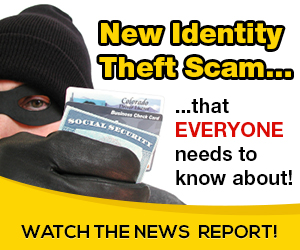 If you've ever researched credit repair companies, you've probably heard of Lexington Law. One of the largest credit repair services in the nation, the company has sent more than 183 million credit disputes since its founding in 2004. But more recently, Lexington Law has become the target of government action with a lawsuit that claims the company engaged in deceptive practices. To find out what this means for customers thinking about signing up with Lexington Law, we performed an in-depth review of the company's services, pricing, terms, and reputation.
Pros Explained
Highly rated smartphone app: Lexington Law's smartphone app gets outstanding ratings from customers.
Free consultation: New customers can get an online consultation free of charge. The service includes a credit score check, report summary, and expert recommendation.
No initial work fees: Unlike most competitors, Lexington Law doesn't charge customers an upfront fee.
Three plan levels: Choose from a selection of plans to find the service and price that works for you.
Credit monitoring available: Two of Lexington Law's three credit repair plans include credit monitoring at no additional cost.
Cons Explained
High monthly fees: Lexington Law's cheapest plan costs $89.95 per month, which is far from affordable for most customers. If you want the most premium package, you'll have to pay $129.95 per month.
Large volume of complaints: The company has been named in 14 CFPB complaints and more than 600 Better Business Bureau (BBB) complaints in the past three years.
Alleged legal violations: In 2019, the CFPB filed a lawsuit against Lexington Law for allegedly charging illegal fees and using deceptive sales practices.
No money-back guarantee: It's fairly common for credit repair companies to issue customers a refund if no items are successfully removed from their report, but Lexington Law doesn't offer one.
Unavailable in two states: Residents of North Carolina and Oregon aren't able to sign up for services with Lexington Law.
Types of Services
Lexington Law groups its services into three packages, ranging from basic credit repair to more premium options. This plan structure ensures customers only pay for the services they need. Those with fairly straightforward needs can choose a cheaper plan, while complex cases are able to purchase more in-depth assistance.
Concord Standard
Lexington Law's entry-level package, Concord Standard, covers the essentials of credit repair. While it's the most bare-bones option from Lexington Law, the plan actually comprises the full range of services offered by some smaller credit repair companies.
The Concord Standard plan covers two services: credit disputes and creditor interventions. During the credit dispute process, Lexington Law will identify errors on your credit report and issue requests to the credit bureaus to have those items removed. Creditor interventions are various types of correspondence the company can send on your behalf directly to lenders and collection agencies.
Common examples of creditor interventions are goodwill letters and debt validation letters. Goodwill letters ask the lender to stop reporting a late payment if you have an otherwise on-time payment history. Debt validation letters solicit proof that you actually owe a debt you believe to be invalid.
Concord Premier
Concord Premier, the mid-level plan, includes the credit repair basics covered under the Concord Standard plan plus a few additional services. With this package, Lexington Law will dispute hard inquiries on your report that shouldn't be there. You'll also receive a credit score analysis and ongoing credit monitoring with alerts any time your score changes.
PremierPlus
Lexington Law's premium package, PremierPlus, encompasses not just credit repair but additional financial services that may be helpful. Building on the lower-level plans, this package also includes cease and desist letters, which the company can send to creditors to stop collection efforts like intrusive phone calls. PremierPlus also grants access to a FICO® score tracker and financial planning tools, both of which are accessible via the Lexington Law app. Finally, up to $1 million in identity theft protection is included.
Getting endless calls from collection agencies can majorly disrupt your day-to-day life, so it's easy to see why cease and desist letters would sound attractive. But before proceeding with this route, you should be aware of the potential consequences. Once a creditor runs out of ways to contact you, they may proceed directly to suing you over the unpaid debt.
|   | Concord Standard | Concord Premier | PremierPlus |
| --- | --- | --- | --- |
| Credit disputes | √ | √ | √ |
| Creditor interventions | √ | √ | √ |
| Hard inquiry disputes |   | √ | √ |
| Credit score analysis |   | √ | √ |
| Credit monitoring and alerts |   | √ | √ |
| Cease and desist letters |   |   | √ |
| Personal finance tools |   |   | √ |
| FICO® score tracker |   |   | √ |
| Identity theft protection up to $1 million |   |   | √ |
Optional Add-Ons
Aside from its three plan offerings, Lexington Law doesn't sell any optional add-ons. All services the company provides can only be purchased within a package.
Customer Service
In the customer service domain, Lexington Law stands out from the rest of the industry with a highly rated smartphone app. The app receives outstanding reviews, garnering an average 4.8-star rating in Apple's App Store and 4.6 stars in the Google Play store.
Representatives are easily accessible, with phone lines open 12 hours every weekday from 7:00 a.m. until 7:00 p.m. MST. Email service is also available, and the company is highly responsive on social media platforms like Facebook. However, no live chat service is offered.
Company Reputation
While Lexington Law's customer service looks outstanding on paper, customers don't tend to agree. The company has accumulated more than 600 complaints with the Better Business Bureau and 14 in the Consumer Financial Protection Bureau complaint database. The details of these complaints are widely varied, although many mention specific promises the company made that failed to materialize.
The Credit Repair Organizations Act makes it unlawful for credit repair companies to make any specific promises to customers. If a company claims that they can boost your score by a certain number of points or achieve results in a specific amount of time, the best course of action is to walk away and find a more reputable service.
Likely as a result of investigating these customer complaints, the CFPB filed a lawsuit against Lexington Law in 2019. The suit alleged that the company had used "deceptive marketing tactics" to attract customers and charged "unlawful fees" by collecting payments before services had been rendered. The case is still open.
Contract Duration
Lexington Law does not ask customers to sign any long-term contracts. Services are charged on a monthly basis and can be canceled anytime by contacting customer service at least five days before the next billing date. According to the company's website, most customers need an average of six months to complete the credit repair process.
Cost
Lexington Law lists no initial work fee, something most competitors charge for the first phase of the credit dispute process. Monthly fees start at $89.95 for the Concord Standard plan. The Concord Premier plan is priced at $109.95 per month, while PremierPlus costs $129.95.
These fees are significantly higher than industry averages, particularly the lower-level Concord Standard option that includes relatively few services. However, you should take the absence of upfront fees into consideration. These can often exceed $100 with other credit repair companies.
|   | Concord Standard | Concord Premier | PremierPlus |
| --- | --- | --- | --- |
| Monthly fee | $89.95 | $109.95 | $129.95 |
The Competition: Lexington Law vs. The Credit Pros
To see how Lexington Law's cost structure compares to other credit repair services, we put it up against The Credit Pros, a competitor that advertises lower monthly costs but charges high initial work fees.
The Credit Pros' entry-level plan costs $119 upfront and $69 per month for ongoing service. Assuming an average service period of six months, this plan would cost $533 total. Lexington Law's cheapest plan would be just a few dollars more—$539.70 over the same six-month period.
Looking at the specific services included in these two plans, however, The Credit Pros is a much better value. In addition to credit disputes and creditor interventions, the company throws in credit monitoring, financial planning tools, and identity monitoring, all of which are only available from Lexington Law with upgraded packages.
|   | Lexington Law | The Credit Pros |
| --- | --- | --- |
| Year founded | 2003 | 2009 |
| Services offered | Credit repair, monitoring, identity theft protection, financial planning | Credit repair, monitoring, identity theft protection, financial planning |
| Customer service touchpoints | Phone, email, mobile app | Phone, email, client portal |
| Upfront fee | $0 | $119 to $149 |
| Monthly fee | $89.95 to $129.95 | $69 to $149 |

Verdict
Lexington Law excels at putting a shiny face on credit repair, offering a seamless digital experience through a top-rated smartphone app. But just as you can't judge a book by its cover, you shouldn't judge a credit repair company by its app store rating. Between Lexington Law's high prices and concerning legal troubles, we'd have a hard time recommending it over some of the better credit repair options out there.
How We Review Credit Repair Companies
Few industries have as checkered a reputation as credit repair. We review these companies with a highly critical eye, comparing the quality of services against advertised prices to give you an honest, unbiased opinion. We carefully run checks on each company in complaint databases like the Consumer Financial Protection Bureau and the Better Business Bureau. High volumes of complaints and/or a history of legal action are both considered major red flags among credit repair companies.
Learn more: Read our full Credit Repair Review Methodology here.
Source: on 2020-11-16 11:32:43

Read More At Source Site