Mar 13 | Building Business Credit: Entrepreneurs & Real Estate Investors
|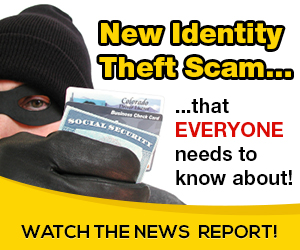 Registration Deadline: Friday March 12th – 4:00PM – CST
Understanding how to get our Personal Credit (FICO) Scores up over 760 and Build Business Credit inside our Corporations and LLC's is LIFE-CHANGING for Entrepreneurs, Real Estate Investors, and people that are looking to start businesses.
Instructor Eric Counts is an author, business trainer and nationally featured speaker.
His extensive knowledge of credit and credit repair have gained him audiences with the likes of Wells Fargo, Regions Bank and Century 21 branches across the country.
He is the President/CEO of CreditNerds and has served as an expert witness to lawmakers in the matters of credit and debt collection.
Now he applies that same information to help you qualify for lending assistance and get busy building your investment portfolio.
Credit Workshop Highlights:
Understand the current state of personal and business credit and the evolution of the credit industry
Take an extensive look at different scoring models and how your actions could significantly impact credit score far more than one might expect
Learn about the credit reporting industry and how the three biggest credit-reporting agencies became the gatekeepers for personal finance
Understand detailed strategies to manage and use a credit profile more effectively
Know what it means to make the best credit choices possible and why sometimes the best "Credit Decision" may not be the best "Financial Decision."
Business Credit – Learn the distinction between Business & Personal Credit, how to build business credit and keep your business debt where it should be, inside your business!
Event Details:
Registration Deadline: Friday March 12th – 4:00PM – CST
FREE – Ticket Required – 
For Ticket Text Name & Phone to 737-231-0060
Live Virtual ZOOM Broadcast

Date & Time: Saturday March 13th – 9:00AM – 5:00PM – CST
Source: on 2021-03-11 19:33:45

Read More At Source Site