Microsoft acquires Nuance Communications. Veriff raises $69 million.
|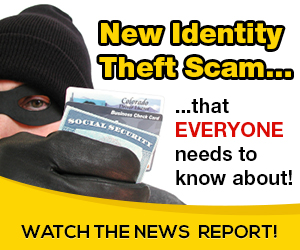 Marketplace
Where VCs Are Putting Their Money As Cybersecurity Funding Hits Record High (Crunchbase News) Last year proved not even a pandemic could slow investors' appetite for cybersecurity. Now with a possible light at the end of the COVID tunnel, investors are being bold about doubling down.
Crosspoint Capital Partners LP Raises $1.3 Billion for Debut Private Equity Fund focused on Cybersecurity, Privacy and Infrastructure Software (PR Newswire) /PRNewswire/ — Today Crosspoint Capital Partners LP ("Crosspoint") announced the closing of Crosspoint Capital Fund I ("Fund I"), an investment fund focused…
Cybersecurity training startup Hack The Box raises $10.6M Series A led by Paladin Capital (TechCrunch) Cybersecurity training startup Hack The Box, which emerged originally from Greece, has raised a Series A investment round of $10.6 million, led by Paladin Capital Group and joined by Osage University Partners, Brighteye Ventures and existing investors Marathon Venture Capital. It will use the fundi…
Cybersecurity firm Darktrace plans £3bn IPO on London Stock Exchange (The Guardian) British firm's CEO Poppy Gustafsson says London was 'natural choice' despite Deliveroo's disastrous debut
Gallagher Re brings Bermuda cyber hub to life (Insurance Business Magazine) Operation is one of the first of its kind within the market
StrikeForce Technologies Acquires Cybersecurity Risk Solutions LLC Expanding Its Identity and Endpoint Cyber-Defense Arsenal (GlobeNewswire) StrikeForce Technologies, Inc. (OTC PINK: SFOR), a cyber technology company that reduces the risk of identity theft and data breaches, today announced the acquisition of Cybersecurity Risk Solutions LLC (CRS), a provider of innovative cyber, privacy and data protection solutions for business and home.
Record seed round brings Talon Cyber Security $26m (Globes)  
Security Automation Firm Tines Raises $26 Million at $300 Million Valuation (SecurityWeek) Tines, an Irish company that provides no-code automation solutions for security and operations teams, has raised $26 million at a valuation of $300 million.
Veriff Secures $69M in Series B Funding to Combat Online Fraud, Making Identity Verification Hassle-Free (Veriff) An announcement of Veriff's Series B fundraising of $69 million, led by investment firms IVP and Accel.
DoControl Launches with $13.35M in Funding to Automate SaaS Data Access Controls Automated SaaS Security (DoControl) ‍DoControl today introduced a fully Automated SaaS Security Platform, providing data access monitoring, orchestration, and remediation across major SaaS applications, such as Google Drive, Box, Microsoft OneDrive, Salesforce, Slack, Jira, BambooHR, GitHub and more.
Darktrace reveals plan to float in London at the end of the month (Computing) The IPO is likely to value the cyber security firm at £2.5-3 billion
Cellebrite to List on Nasdaq Through SPAC (FinSMEs) Cellebrite DI Ltd., a US and Israel-based global provider of Digital Intelligence solutions for the public and private sectors, and TWC Tech Holdings II Corp. (Nasdaq: TWCT), a publicly traded special purpose acquisition company, entered into a definitive business combination agreement and plan of merger
Microsoft Bulks Up With $16 Billion Deal for Nuance Communications (WSJ) Microsoft agreed to purchase Nuance Communications for $16 billion, one of its biggest acquisitions under CEO Satya Nadella as the company looks to expand its range of software tools for customers.
Coinbase's Direct Listing To Drive 'Wave Of Innovation' In Cryptocurrency (Crunchbase News) Battery Ventures' Roger Lee says the listing will open the door to new, crypto-powered consumer apps expected to emerge in the next two years.
Boutique Firm Focused on Data Breaches Launches in the Netherlands (Legaltech News) The two founders named their new boutique firm seventytwo, a reference to the crucial first 72 hours after a company becomes aware of a cyber incident or breach.
Silicon Valley Revs Up for a 'Hot Startup' Summer (Wired) "Now is the time to start stepping on the gas," as one prominent VC firm put it to founders.
Zoom zero-day discovery makes calls safer, hackers $200,000 richer (Malwarebytes Labs) White hat hackers demonstrated a Zoom vulnerability allowing a Remote Code Execution attack at the Pwn2Own event.
Researchers earn $1,2 million for exploits demoed at Pwn2Own 2021 (BleepingComputer) Pwn2Own 2021 ended with contestants earning a record $1,210,000 for exploits and exploits chains demoed over the course of three days.
Atlanta cybersecurity company Pindrop Security raises $6.8M after acquisition (Atlanta Inno) Atlanta-based cybersecurity company Pindrop Security Inc. raised $6.8 million, according to a filing with the U.S. Securities and Exchange Commission.
Israel's ThetaRay mulls listing as cash pours into tech sector (Reuters) Israeli cyber security firm ThetaRay is considering a potential stock market listing, encouraged by investors who have poured money into the technology sector over the past year, its chief executive said on Wednesday.
Recorded Future Invests in Data Security Provider SecurityTrails (PR Newswire) /PRNewswire/ — Recorded Future, the world's largest provider of intelligence for enterprise security, today announced it has invested in data security company…
Cofense Acquisition Creates Email Security Solution for MSPs, MSSPs (Channel Futures) Cofense has acquired Cyberfish, resulting in an email security solution for MSPs and MSSPs. Will customers transition from Proofpoint, Mimecast, Symantec?
5 Firms Rep In Cellebrite's $2.4B Go-Public Deal (Law360) Israeli digital investigations support business Cellebrite said Thursday it's going public through a $2.4 billion merger with blank-check company TWC Tech in a transaction led by five law firms.
Council Post: The Secret To A Successful Cyber Security Acquisition: Culture (Forbes) Ultimately, culture is the most important factor in the long-term success of an acquisition — before strategy and before financial alignment.
Cybercom Seeks Support for Joint Cyber Architecture, Network Security Efforts (ExecutiveBiz) U.S. Cyber Command is looking for information on small businesses that can provide technical assista
Okta expects annual revenue to jump by 30% with addition of new products (CNBC) The cybersecurity company said Wednesday it expects revenue for the fiscal year to grow by 30% as it unveiled two new products.
Intercede ends year in line with expectations (BOLSAMANIA) Digital identity and mobile security company Intercede is expecting revenues for the year ended 31 March to be around £11m, it said on Wednesday, in line with market expectations and about 6% higher than the previous financial year.
Salient CRGT Awarded $70M in Contracts for US Navy's Naval Education & Training Security Assistance Field Activity (NETSAFA) (Thomas) Salient CRGT Awarded 70M in Contracts for US Navys Naval Education Training Security Assistance Field Activity NETSAFA – Salient CRGT
Security researcher earns $100,000 for discovering Safari exploit (iMore) Security researcher Jack Dates discovered a Safari to kernel zero-day exploit at the Zero Day Initiative hackathon event.
WSJ News Exclusive | P&G Worked With China Trade Group on Tech to Sidestep Apple Privacy Rules (WSJ) Procter & Gamble helped develop an advertising technique being tested in China to gather iPhone data for targeted ads, seeking to find a way around Apple's new privacy tools, according to people familiar with the matter.
Open Source Security Management Firm WhiteSource Raises $75 Million | SecurityWeek.Com (SecurityWeek) Open source security management company WhiteSource has raised $75 million in Series D funding.
ADDING MULTIMEDIA Securiti Announces Funding From Cisco Investments (BusinessWire) Securiti plans to work with Cisco to help their customers solve the challenge of multicloud and edge security, privacy and compliance.
Perspecta Labs wins $8.1 million in 5G contracts (C4ISRNET) Perspecta will work on a smart warehouse and spectrum sharing projects
After Record Growth in 2020, ImmuniWeb Continues the Success in 2021 (ImmuniWeb) Q1 2021 financial results demonstrated a 230% revenue growth compared to Q1 2020, ImmuniWeb has gained 95 new partners and 120 new customers during the first quarter of 2021.
Army posts additional all source intelligence RFI (Intelligence Community News) The U.S. Army posted an additional request for information for All Source Intelligence Applications. Responses are due no later than 5:00 p.m. Eastern on May 14.
Bitglass Garners Several Industry Distinctions that Recognize Its Industry-Leading Position in the SASE Market (BusinessWire) Bitglass, the Total Cloud Security company, today announced that it won six awards for its cloud security platform and channel program, and received t
Twitch Will Act on 'Serious' Offenses That Happen Off-Platform (Wired) The new policy holds streamers to account for what happens on other services and in real life.
Products, Services, and Solutions
Absolute Software Enables Customers to Identify and Address Potential Endpoint Security Risks With Additional Platform Enhancements (BusinessWire) Absolute Software™ (NASDAQ:ABST) (TSX:ABST), a leader in Endpoint Resilience™ solutions, today announced additional platform enhancements, further ena
Randori Unveils Target Temptation Engine – Exposes Where Hackers Will Attack Organizations First (PR Newswire) /PRNewswire/ — Randori, the company unlocking the attacker's perspective, today unveiled a series of updates to its award-winning Attack Surface Management…
Evolv Brings Data Analytics Capabilities to Touchless Security Screening (Evolv Technology) An Industry-first, Bolstering Security Operations Efficiency, Evolv Insights™ Provides Evolv Express® Customers with Greater Visibility into the Performance of Their Screening Systems
New Infosec IQ Cybersecurity Culture Survey Quantifies Security Beliefs, Sentiments (Infosec) Infosec, the leading cybersecurity education company, today released one of the industry's first cybersecurity culture assessment tools. The new Infosec IQ Cybersecurity Culture Survey introduces an actionable, scalable way to analyze and measure employee attitudes and perceptions towards security practices, policies and training strategies across five cultural domains.
UNECE WP 29 – update monitoring for your software suppy chain by asvin (asvin) Update monitoring and management for the entire software supply chain according to UNECE WP 29 by asvin. Read more now !
Cloudera Collaborates with NVIDIA to Accelerate Data Analytics and AI in the Cloud (Cloudera) Cloudera Collaborates with NVIDIA to Accelerate Data Analytics and AI in the Cloud
Acronis launches new partner portal to empower service providers, resellers and distributors (Acronis) For information about Acronis and Acronis' products or to schedule an interview, please send an email or get through to Acronis' representative, using media contacts.
Threat Stack Announces Support for Arm-based AWS Graviton2 (BusinessWire) Threat Stack today announced its ability to support AWS Graviton2-based instances through the Threat Stack Cloud Security Platform.
Beyond Identity Integration With Auth0 Enables Completely Passwordless Authentication (Beyond Identity) Beyond Identity Now Available on Auth0 Marketplace to Eliminate User Friction and Credential-Based Attacks
airSlate Announces signNow Partnership with Defa3 Cyber Security (Yahoo Finance) airSlate, a leader in no-code workflow automation solutions, announced today that its award-winning eSignature solution, signNow, is available to customers of Defa3 Cyber Security, a pioneer partner and preferred provider of information technology and security solutions and services in the Middle East. The partnership will serve to expand awareness for airSlate in the region, as well as further enhance the value of Defa3 Cyber Security's technology portfolio to its customers.
Skybox Security Delivers Industry's Most Advanced Exposure Analysis (PR Newswire) /PRNewswire/ — Skybox Security today announced major enhancements to its Security Posture Management Platform. Skybox is the only platform that offers IT and…
Axiad Airlock Accelerates Passwordless Authentication (Axiad) Axiad, a leading provider of cloud-based passwordless authentication and secure interactions for users and machines, today announced the general availability of Airlock, a key feature of the Axiad Cloud SMARTidentity platform.
Tuxera's File System Software Chosen by Orca Security for Their Enterprise Multi-Cloud Security Platform (PR Newswire) /PRNewswire/ — Tuxera, a world-leader in quality-assured storage management and networking software, announced that Orca Security, the cloud security…

Cobalt Iron Signs Agreement With Global Systems Integrator Rahi Systems to Distribute Compass for SaaS Backup
(Wall Street Communications) Partnership Will Extend Global Reach of Compass, Bringing Modern and Advanced Data Protection to Enterprise Customers Around the World
IRONSCALES Announces Expanded MSSP Partnership Program (PRWeb) TEL AVIV, Israel and ATLANTA (PRWEB) April 13, 2021
IRONSCALES, the pioneer of self-learning email security, announced today that it has expanded its managed security service provider (MSSP) stra
Telos' Xacta Expands Availability to Microsoft Azure across all U.S. Government Cloud Instances (Telos Corporation) Telos Corporation's cyber risk management solution to bring faster cloud compliance to Azure customers.
New infosec products of the week: April 9, 2021 (Help Net Security) The featured vendors this week include: VMware, nFront Security, Privitar,
Darktrace transforms educational foundation's cybersecurity posture (Intelligent CIO Europe) Computer-speed attacks like ransomware are launched at educational institutions on a regular basis and the sector is having to find ways to tackle them and fight back at the same speed. Richard Jenkins, Global Head of Security & Risk, International Baccalaureate, tells us how Darktrace Antigena has dramatically improved the institution's cybersecurity posture and helped […]
Valley cybersecurity firms Datashield, Bishop Fox join forces to protect clients from virtual threats (Phoenix Business Journal) Phoenix-area firms Bishop Fox and Datashield recently announced a new cybersecurity partnership.
This Data Privacy Filter Can Help Protect Your Small Business From Cybercrime (Entrepreneur) Small businesses are frequent cybercrime targets. Protect yours today.
Signal Adds Payments—With a Privacy-Focused Cryptocurrency (Wired) The encrypted messaging app is integrating support for MobileCoin in a bid to keep up with the features offered by its more mainstream rivals.
Privitar Launches New, Seamless Native Pattern to Protect Sensitive Data on AWS | Privitar (Privitar) Privitar's new end-to-end governed data lake native pattern for AWS enables customers to protect their sensitive data in the cloud easily with minimal infrastructure setup and maintenance LONDON and BOSTON – April 7, 2021 – Privitar, the leading data privacy platform provider, today announced the launch of a new seamless, native pattern designed to protect […]
GigaOm Radar for Phishing Prevention and Detection (Area 1 Security) This is an independent report on anti-phishing vendors by GigaOm. Learn how Area 1 compares to Agari, Mimecast, Cisco, Microsoft 365 email security.
Okta Launches New Customer Identity Risk Ecosystem and Workflow Integrations (BusinessWire) Okta, Inc. (NASDAQ:OKTA), the leading independent provider of identity, today at Oktane21, announced the expansion of the Okta Integration Network acr
LifeLabs Launches Vulnerability Disclosure Program with Bugcrowd (GlobeNewswire) Leading Canadian laboratory services provider partners with cyber security research community to strengthen security posture and further protect customer data
PowerProtect Backup Service Bolsters Leading Cloud Data Protection Portfolio (Dell Technologies) As workloads shift to the cloud and organizations increasingly leverage software as a service, Dell Technologies is introducing new innovations to help businesses protect and secure critical hybrid cloud workloads.
Volvo Group selects BlackBerry QNX for its Dynamic Software Platform (PR Newswire) /PRNewswire/ — BlackBerry Limited (NYSE: BB; TSX: BB) today announced that Volvo Group, one of the world's leading manufacturers of heavy-duty trucks, buses…
Socure to Provide DraftKings With Additional Compliance Tools (BusinessWire) Socure, the leader in 100% digital identity trust, today announced that it signed a multi-year agreement with DraftKings Inc. (Nasdaq: DKNG), a leader
DISH prioritizes security across all aspects of 5G network (PR Newswire) /PRNewswire/ — DISH today issued a white paper describing another key differentiator of its cloud-native Open Radio Access Network (O-RAN): security. While…
LogRhythm NextGen SIEM Platform 7.7 offers enhanced detection and response capabilities (Help Net Security) LogRhythm NextGen SIEM Platform 7.7 introduces new features designed to streamline the threat detection and response process.
Eurotech forges Partnership with GlobalSign to Extend IIoT Security with Solid Device Attestation to a New Level (Yahoo) Device identity management throughout the lifecycle of a product is technically complex and challenging in its implementation for many organizations. It makes effective device identity management a substantial factor in the Total Cost of Ownership (TCO) of secure IoT infrastructures.
NHC Partners with Check Point to Launch Security Offering (PRWeb) CONCORD, Mass. (PRWEB) April 07, 2021
New Horizon Communications Corp. (NHC), THE Communications STACK Provider™ supporting SMB and Enterprise businesses in North America with their VoIP, UCaaS,
NextGen Cyber Talent Joins Palo Alto Networks Cybersecurity Academy to Develop Next-Generation Security Professionals (EIN News) NextGen Cyber Talent ("NextGen") today announced that it has joined the Palo Alto Networks Cybersecurity Academy. Educating tomorrow's cybersecurity
VMware Adds Container Scanning Tool to Security Platform (Container Journal) VMware today announced it has added a VMware Carbon Black Cloud Container offering that makes it possible to scan containers and Kubernetes configurations within the context of a DevSecOps workflow.
Lookout Unveils New Global Channel Program to Meet the Growing Demand for Integrated Endpoint-to-Cloud Security (PR Newswire) /PRNewswire/ — Lookout, Inc., a leading cybersecurity company, today announced the launch of its new global channel partner program. Developed based on…
Fujitsu and Trend Micro Demonstrate Solution To Secure Private 5G (PR Newswire) /PRNewswire/ — Fujitsu Limited and Trend Micro Incorporated (TYO: 4704; TSE: 4704), a global cybersecurity leader, have collaborated to focus on the security…
we45 launches their All-In-One AppSec Training Platform (PRWeb) SAN JOSE, Calif. (PRWEB) April 08, 2021
we45, a leading application security company, have launched their brand-new platform for self-paced AppSec training. AppSecEngineer is an all-in-one securi
MozaicID Supplies CFATS Facilities With TWIC Readers Meeting Full Compliance With RBPS 12(iv) (Option 3) (PR Newswire) /PRNewswire/ — MozaicID announces the sale of multiple MozaicID Mobile Credential Reader (MCR) units to Chemical Facilities Anti-Terrorism Standards (CFATS)…
People
Armis Names Tim Mackie Vice President of Worldwide Channels (PR Newswire) /PRNewswire/ — Armis®, the leading agentless device security platform, today announced the appointment of Tim Mackie as the new Worldwide Vice President of…
Former Defense Intelligence Agency CISO Joins Corelight as Federal CTO (PR Newswire) /PRNewswire/ — Corelight, provider of the industry's first open network detection and response (NDR) platform, today announced that Jean Schaffer, a 33-year…
eSentire Appoints Top Industry Executives to Leadership Team (StreetInsider.com)
Waterloo, Ontario, April 08, 2021 (GLOBE NEWSWIRE) —  eSentire,…

Leading Incident Management Attorney Jon Neiditz Joins Group Salus Adv (PRWeb) ATLANTA (PRWEB) April 07, 2021
Jon Neiditz, one of the country's preeminent incident management attorneys, has joined the Advisory Board of Group Salus, an Atlanta-startup that is developing an a
Christy Lynch joins deepwatch as CMO (Help Net Security) deepwatch announced the appointment of Christy Lynch as CMO to be responsible for the structure, strategy and execution of marketing efforts.
HUMAN Appoints Cybersecurity Industry Leaders Ann Johnson and Dan Burns to its Board of Directors (Yahoo Finance) HUMAN, a cybersecurity company best known for collectively protecting enterprises from bot attacks, today announced the appointment of Ann Johnson and Dan Burns to its Board of Directors. Johnson and Burns join HUMAN's current board members, including representatives from Goldman Sachs, ClearSky representative Jay Leek, and NightDragon representative Dave DeWalt, who also serves as Vice Chairman of HUMAN. The announcement follows the company's acquisition by Goldman Sachs in partnership with ClearSky Security and NightDragon in December, as well as its recent unveiling of the company name change from White Ops to HUMAN.
Cyble Appoints Former General Dynamics Executive James Thornton to Expand Business in North America (BusinessWire) Cyble, an AI-powered, Y Combinator-backed, cyber intelligence company that empowers organizations with darkweb & cybercrime monitoring and mitigat
Efren Zamaro Selected As SynED's Cyber Hero for Drive, Passion, and Curiosity at an Early Age (PR Newswire) /PRNewswire/ — Today, SynED, a national non-profit organization that identifies emerging best practices for effective articulation between employers, job…
Source: on 2021-04-14 16:03:45

Read More At Source Site